Big-data is on the minds of entrepreneurs and the venture capitalists who fund startup ventures. Here are a handful of some of the companies jumping in to do such things as taking all that unstructured data and structuring it.
Click on the image below to launch the show.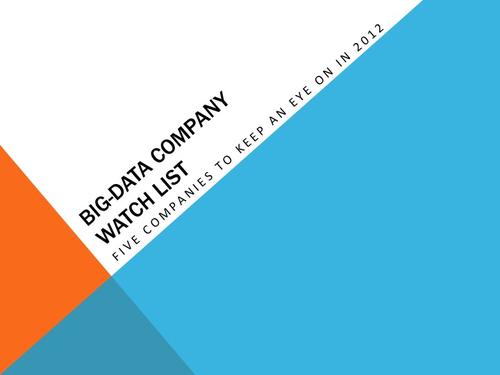 This is certainly not an exhaustive list, and we'll bring you a glimpse of even more in the coming weeks. The data in the slideshow is from multiple sources, including CB Insights.

More Blogs from Noreen Seebacher

0
Data guru Nate Silver was a keynote speaker at the 2013 SAS Government Leadership Summit in Washington, D.C.

3
A new NYC group wants to examine the mathematical, ethical, and business aspects of data from a skeptical perspective.

25
US government experts still do not agree on a definition for big-data.

36
Peter Diamandis, CEO of the X Prize Foundation, told attendees at a SAS Health Care & Life Sciences conference that human immortality is within reach.

39
You won't help your business by calling your customers sluts on Facebook.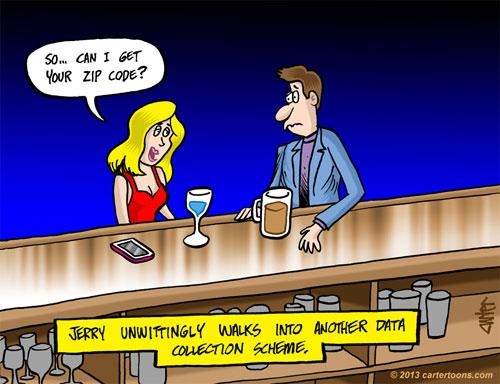 CARTOON ARCHIVE
Latest Archived Broadcast

Companies today must be analytically agile to compete based on their data and analytics.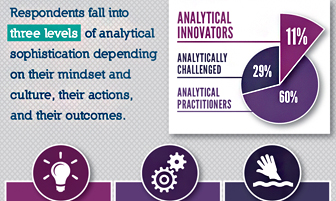 FULL INFOGRAPHIC | ARCHIVES
On-demand Video with Chat

Analytics-fueled data visualizations can be a real game-changer when you're exploring the data and assessing results.
Have a question or topic but don't want to write a blog? Post it on our readerboards and get feedback from the community!
MORE READERBOARDS
for the Business and IT Communities

Executive forums with additional hands-on learning opportunities offered around the world
Each ideal for practitioners, Business leaders & senior executives


Blog


LEADERS FROM THE BUSINESS AND IT COMMUNITIES DUEL OVER CRITICAL TECHNOLOGY ISSUES

The Current Discussion
The Issue:
Data visualization is an up-and-coming technology for businesses that want to deliver analytical results in a visual way, enabling analysts the ability to spot patterns more easily and business users to absorb the insight at a glance and better understand what questions to ask of the data. But does it make more sense to train everybody to handle the visualization mandate or bring on visualization expertise? Our experts are divided on the question.
The Speakers:
Hyoun Park, Principal Analyst, Nucleus Research; Jonathan Schwabish, US Economist & Data Visualizer
MORE POINT/COUNTERPOINT BLOGS