Big-data is on the minds of entrepreneurs and the venture capitalists who fund startup ventures. Here are a handful of some of the companies jumping in to do such things as taking all that unstructured data and structuring it.
Click on the image below to launch the show.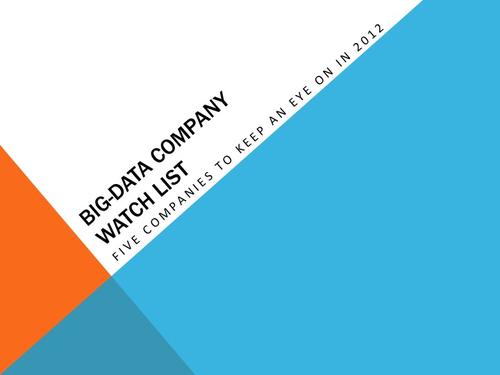 This is certainly not an exhaustive list, and we'll bring you a glimpse of even more in the coming weeks. The data in the slideshow is from multiple sources, including CB Insights.