If you're going to build a Predictive Analytics Center of Excellence, as Peter Hahn at Zurich North America is, you're going to need a load of exceptional analytics talent. So what defines the best of the best? That's something Hahn has thought about a lot lately.
The job candidates who stand out will possess four defining characteristics, Hahn said.
Ability and aptitude. First and foremost, the analytics professionals Zurich hires will have an understanding of the business -- or know how to get it if they don't already have it. "We're not necessarily looking for folks who have years of experience in the P&C insurance industry... but we are looking for people who have the curiosity to understand the business needs and the business opportunities our organization is going after," Hahn said.
Creativity. Zurich wants people who can think creatively about potential solutions as well as the types of datasets and data sources that could inform business opportunities and business needs. "So we're looking for people who are creative thinkers and for those who can push our collective thinking."
Insight-centricity. Zurich's analytics hires will be focused on generating insights. And by this, Hahn said, he means he's looking for people who get excited not only because they understand the business problems and the data sources but by coming up with the solutions to solve the problems and address the challenges.
Communications savvy. Zurich wants people who can translate and communicate the insights that the CoE generates, said Hahn, adding that this is one of his most important criteria. "They have to be able to communicate and influence the broader organization on what the insights are in terms of how they apply to their day-to-day decision making and in a way that's consistent, compelling, and coherent to the rest of the market."
To summarize, Hahn spelled out the type of folks he hopes to find:
So, we're looking for people who understand the business and who have the aptitude to understand the business needs and opportunities. We're looking for people who are creative, and who can push the value of our thinking. We're looking for people who are excited by coming up with solutions and insights. And we're looking for people who are very good at synthesizing and communicating the insights and influencing and working with the broader organization to drive adoption and consistent execution.
Where are the hard skills, you might wonder -- knowledge of a particular toolset or programming language, for example? Zurich, and Hahn himself, are "very open-minded and open-ended on tool requirements," he said. "We believe in equipping our data scientists and our risk insights [teams] with the best-of-breed and best-in-class tools they require to generate the most distinctive risk insights."
That means, if you like to program in SAS using certain techniques, Zurich will support your choices. And if the guy or gal in the next cubicle over likes R -- well that's OK, too.
Hahn, I think, paints a rather compelling picture of the CoE team members he's looking to hire. As analytics professionals, what do you like or dislike about the type of people wants on his data science and risk insight teams?
— Beth Schultz,

, Editor in Chief, AllAnalytics.com
Related posts:

More Blogs from Beth Schultz

2
Nell Merlino, an advocate for women's economic empowerment, is throwing her weight behind an organization aimed at enabling personal data independence.

11
Northwestern University professor Diego Klabjan tells us what he looks for in an ideal analytics Master's candidate.

15
Four experts share their thoughts on the role of the data scientist and machine learning in business today and tomorrow.

2
Diego Klabkan, analytics educator at Northwestern University, joins us on Monday, September 15, at 2:00 p.m. with questions to ask and other pertinent considerations for picking a degree program.

6
In its latest salary report, Burtch Works Executive Recruiting finds salaries for all levels of predictive analytics professionals are on the rise.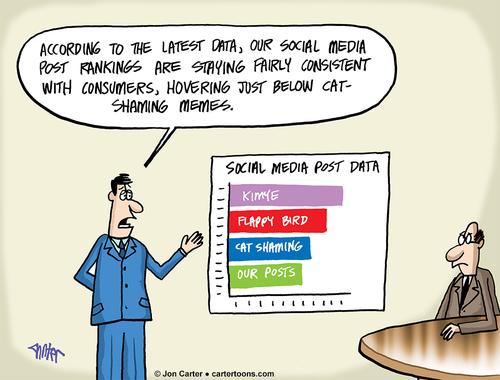 CARTOON ARCHIVE
A SAS Information Resource










MORE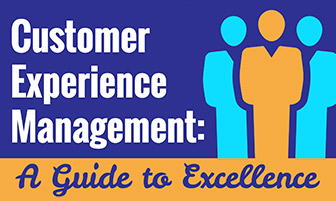 FULL INFOGRAPHIC | ARCHIVES
Latest Archived Broadcast

Diego Klabjan, chair of the INFORMS University Analytics Program Committee and program director for Northwestern University's Master of Science in Analytics program, gives his advice for figuring out where to get an advanced analytics degree.
October 15th 3pm EDT Wednesday
Have a question or topic but don't want to write a blog? Post it on our readerboards and get feedback from the community!
CandidoNick on
Whew, that's a relief! Millennials actually reading...
Lyndon_Henry on
Whew, that's a relief! Millennials actually reading...
magneticnorth on
Whew, that's a relief! Millennials actually reading...
MORE READERBOARDS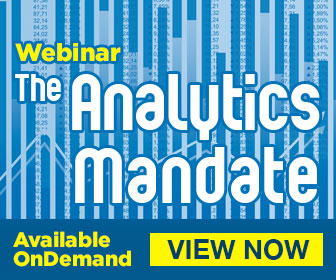 for the Business and IT Communities

Executive forums with additional hands-on learning opportunities offered around the world
Each ideal for practitioners, Business leaders & senior executives
On-demand Video with Chat

As retailers evolve toward an omnichannel environment, much of their success will depend on how effectively they use big-data and analytics.


Blog


LEADERS FROM THE BUSINESS AND IT COMMUNITIES DUEL OVER CRITICAL TECHNOLOGY ISSUES

The Current Discussion
The Issue:
Data visualization is an up-and-coming technology for businesses that want to deliver analytical results in a visual way, enabling analysts the ability to spot patterns more easily and business users to absorb the insight at a glance and better understand what questions to ask of the data. But does it make more sense to train everybody to handle the visualization mandate or bring on visualization expertise? Our experts are divided on the question.
The Speakers:
Hyoun Park, Principal Analyst, Nucleus Research; Jonathan Schwabish, US Economist & Data Visualizer
MORE POINT/COUNTERPOINT BLOGS