With Christmas just one week away, many of us are scrambling to find those last oh-so-perfect gifts for family and friends. If you've got a data lover on your list, we have just thing for you.
Click on the image to start our "What to Give a Data Lover 2012" slideshow.
Let us know -- what's on your holiday wish list? Data lover that you are!

More Blogs from Beth Schultz

4
The LinkedIn-style sourcing that's served human resources so well for so many positions is falling short for data analytics, big data, and data science hiring, one recruiter says.

53
Here's some Friday fun for anybody who's ever sought causality in a correlation.

10
The analytics mandate may lead to some companies acting without enough thought.

23
TV scriptwriters are fascinated by this thing called "big data."

6
A new report from public policy advisory firm Robinson & Yu aims to open discussions about what happens when big data intersects with civil liberty.
A SAS Information Resource










MORE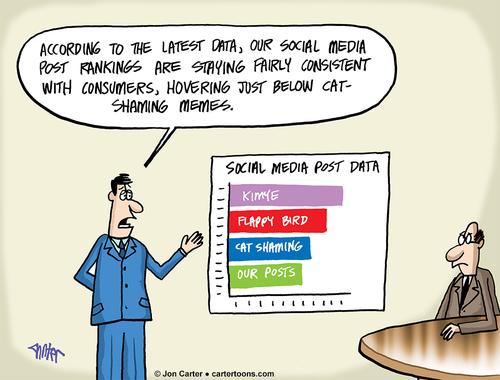 CARTOON ARCHIVE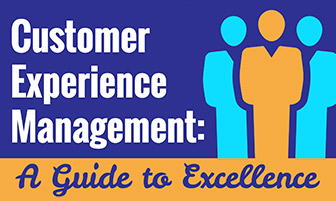 FULL INFOGRAPHIC | ARCHIVES
Latest Archived Broadcast

Diego Klabjan, chair of the INFORMS University Analytics Program Committee and program director for Northwestern University's Master of Science in Analytics program, gives his advice for figuring out where to get an advanced analytics degree.
October 15th 3pm EDT Wednesday
October 30th 2pm EDT Thursday
Have a question or topic but don't want to write a blog? Post it on our readerboards and get feedback from the community!
BethSchultz on
Tracking criminals with social media + crowdsourcing
Phoenix on
Tracking criminals with social media + crowdsourcing
MORE READERBOARDS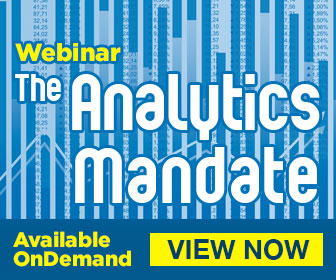 for the Business and IT Communities

Executive forums with additional hands-on learning opportunities offered around the world
Each ideal for practitioners, Business leaders & senior executives
On-demand Video with Chat

As retailers evolve toward an omnichannel environment, much of their success will depend on how effectively they use big-data and analytics.

Blog


LEADERS FROM THE BUSINESS AND IT COMMUNITIES DUEL OVER CRITICAL TECHNOLOGY ISSUES

The Current Discussion
The Issue:
Data visualization is an up-and-coming technology for businesses that want to deliver analytical results in a visual way, enabling analysts the ability to spot patterns more easily and business users to absorb the insight at a glance and better understand what questions to ask of the data. But does it make more sense to train everybody to handle the visualization mandate or bring on visualization expertise? Our experts are divided on the question.
The Speakers:
Hyoun Park, Principal Analyst, Nucleus Research; Jonathan Schwabish, US Economist & Data Visualizer
MORE POINT/COUNTERPOINT BLOGS