Make no mistake, visual analytics is something your company, big or small, ought to be investigating -- if not already using.
That message came through loud and clear during yesterday's A2 video chat, "SMBs & the Visual Imperative" (view on demand). Consider this closing comment from guest Sanjeev Aggarwal, partner with SMB Group, a technology consulting firm, in our post-chat Q&A:
Visual analytics is the future of data analytics for SMBs. The traditional BI tools and spreadsheets are a thing of the past. Visual analytics will drive the new analytics driven decisions at SMBs.
Aggarwal had no specific figures for visual analytics deployment among small and midsized businesses (SMBs) but cited SMB Group research showing 57 percent of SMBs it's surveyed use business analytics. The activity level has really picked up over the last 24 months, he said, as the ask-and-wait nature of basic business intelligence just isn't cutting it any more for many SMBs:
If one has to wait two to three days to get an updated report, by the time you get that report, you don't even remember what the question was. So the focus on real-time insights to help real-time decision making is really key in driving business analytics in the SMB market.
But how do you get started? Our guests shared these tips.
Start with the data and the business needs. "You can have all the fancy visualizations you want, but if you're not looking at the data you want then it's useless," said our second guest, Laurie McCabe, also an SMB Group partner. "There's no shortcut to looking at the business."

So when it comes to supplementing business analytics with data visualization, it all comes down to making the information deliverable and usable for the people who need it, she added. Sometimes, a simple spreadsheet is OK. Other times -- say, when an executive wants to look at market trends, seasonal impact, competitive information, and social streams, for example -- well, that's when things start getting more complicated. "At that level, visualization tools can really come in handy."
Don't feel you have to go it alone. As an SMB, you're not going to have business analysts or a deep IT staff. So what you need is a good partner, one that knows analytics and can help you choose the best tools. These are those that'll set the light bulbs to flashing and give the business users their "wow, we didn't know that" moments and the ability to do their what-if scenarios, McCabe said.

"And that's when data visualization really becomes powerful because, at that point, you're looking at too much data to be looking at rows in a spreadsheet or a static chart. You want to be able to manipulate things. Companies are different, but it is a gradual awakening to the big aha!"
Think beyond the pretty picture when evaluating data visualization tools. SMBs can pick from a variety of data visualization tools today, and most feature attractive user interfaces and dashboards, Aggarwal said. "But one has to look at data visualization tools beyond the pretty pictures alone. Look at what these solutions can do for you to support your long-term business goals, your growth perspectives, and things like that."

He recommended looking for tools that allow users to drill down into the data easily, create charts automatically, and provide geo-mapping capabilities. In addition, consider the long-term goals, he added. Some tools enable predictive analytics and forecasting, which can help in strategic planning. So, Aggarwal suggested, look for tools that provide this functionality from the get-go. In addition, make sure the tool you pick will let you easily, and inexpensively, distribute the data visualization to more and more users.
Share your data with potential tool vendors. The idea here is to hand off a sample of your data and a business challenge to your potential vendors and say, "OK, here's my data and here's what's driving me crazy. Show me how you'd do this with your solution," McCabe said.
Consider the cloud. The advantages here are twofold, said McCabe. For one, using a visual analytics solution via the cloud means an SMB doesn't have to build up its own supporting infrastructure. Second, it can lead to a more collaborative environment, especially necessary in analyzing those what-if scenarios the business users want to consider. Cloud, or other server-based solutions, help ensure everybody is looking at the same data -- "that good old single version of the truth."
Visual analytics, such as those provided via a tool like SAS Visual Analytics, is within an SMB's reach. And as Aggarwal said on our chat board, SMBs really need to start thinking about how to make it attainable. Do you see any reason SMBs shouldn't have the same visual analytics capabilities as larger companies? Share below.
Related posts:

More Blogs from Beth Schultz

2
The LinkedIn-style sourcing that's served human resources so well for so many positions is falling short for data analytics, big data, and data science hiring, one recruiter says.

51
Here's some Friday fun for anybody who's ever sought causality in a correlation.

10
The analytics mandate may lead to some companies acting without enough thought.

23
TV scriptwriters are fascinated by this thing called "big data."

6
A new report from public policy advisory firm Robinson & Yu aims to open discussions about what happens when big data intersects with civil liberty.
A SAS Information Resource










MORE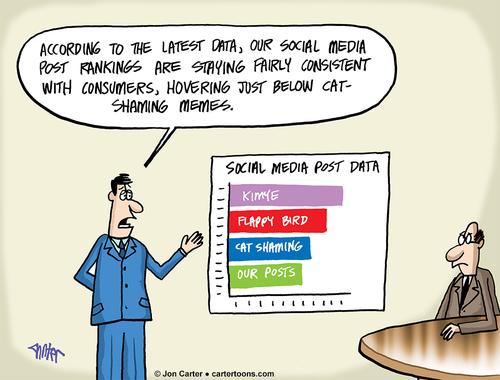 CARTOON ARCHIVE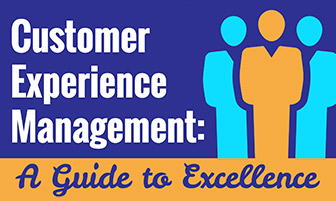 FULL INFOGRAPHIC | ARCHIVES
Latest Archived Broadcast

Diego Klabjan, chair of the INFORMS University Analytics Program Committee and program director for Northwestern University's Master of Science in Analytics program, gives his advice for figuring out where to get an advanced analytics degree.
October 15th 3pm EDT Wednesday
October 30th 2pm EDT Thursday
Have a question or topic but don't want to write a blog? Post it on our readerboards and get feedback from the community!
BethSchultz on
Tracking criminals with social media + crowdsourcing
Phoenix on
Tracking criminals with social media + crowdsourcing
MORE READERBOARDS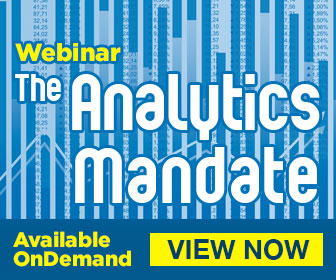 for the Business and IT Communities

Executive forums with additional hands-on learning opportunities offered around the world
Each ideal for practitioners, Business leaders & senior executives
On-demand Video with Chat

As retailers evolve toward an omnichannel environment, much of their success will depend on how effectively they use big-data and analytics.

Blog


LEADERS FROM THE BUSINESS AND IT COMMUNITIES DUEL OVER CRITICAL TECHNOLOGY ISSUES

The Current Discussion
The Issue:
Data visualization is an up-and-coming technology for businesses that want to deliver analytical results in a visual way, enabling analysts the ability to spot patterns more easily and business users to absorb the insight at a glance and better understand what questions to ask of the data. But does it make more sense to train everybody to handle the visualization mandate or bring on visualization expertise? Our experts are divided on the question.
The Speakers:
Hyoun Park, Principal Analyst, Nucleus Research; Jonathan Schwabish, US Economist & Data Visualizer
MORE POINT/COUNTERPOINT BLOGS