With one data governance project delivering business value and a broad deployment underway, Canada Post has a good idea of what works and what doesn't work when it comes to enterprise data governance. I recently caught up with James Smith, the lead of data governance at the Canadian postal service, and we chatted about how the organization is approaching this critical process (see Keeping It Private and Canada Post Delivers on Data Governance). Here, he discusses his five top best-practices.
Executive buy-in. "The model starts with having support from senior management to suggest that this is the way they want to go and to align with the strategic plan," Smith says. "That's No. 1."
A data-governance office. Once executive support is in place, the organization needs to create a data governance office and give it responsibility for working with all parties -- including audit, privacy, and security -- in implementing data policies and then communicating them to the enterprise. "That's the fundamental first layer that needs to happen -- and then, once that's in place, you can assign accountabilities with data stewards."
Engagement of data stewards. As we learned yesterday, data stewards at Canada Post live within the business and "own" the data. They're responsible for its upkeep, meaning the onus for quality and compliance falls on their shoulders. They must have a vested interest in keeping engaged with the data, Smith says.
Communication. "It's pivotal," Smith says. This means he himself is "consistently communicating with all the data stewards on the rules, policies, calls, data issues, data solutions, and big projects," and that the data stewards need to communicate among themselves, too. "This really is an enterprise approach, and communications is the key."
Technology. "You can't have technology without data or the data without the technology, both of which need to be aligned with each other," Smith says. Since a new application or system could transform the data and thereby affect the schema or the model associated with the data, following best-practices around data architecture is critical, he added. "That's why IT is represented in the committees." Canada Post relies on data management software from SAS, this site's sponsor, for "de facto execution of the best rules of data governance."
For companies providing 360-degree views of data, the governance requirement is never-ending, Smith said. Do you agree? Share your thoughts on data governance below.
— Beth Schultz, Editor in Chief, AllAnalytics.com

Related posts:

More Blogs from Beth Schultz

8
Tom Davenport, analytics thought leader, suggests you think again.

0
Planning for SAS Global Forum 2015 is well under way, and the Call for Content is now open.

11
National advocacy organization the Data Quality Campaign has recommendations for how state education agencies can better safeguard student data.

11
Analytics thought leader Tom Davenport joins us Tuesday, July 22, at 2:00 p.m. EDT, to explore what the sports industry and other businesses can learn from each other.

25
A Fortune Knowledge Group/Gyro study shows that most business executives appreciate analytics but favor their instincts when it comes to decision making.
Latest Archived Broadcast

In this A2 Radio episode, analytics thought leader Tom Davenport will take you into the worlds of business and sports, and talk about what one can learn from the other.
Have a question or topic but don't want to write a blog? Post it on our readerboards and get feedback from the community!
MORE READERBOARDS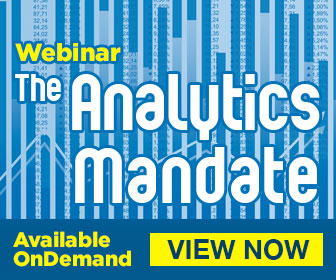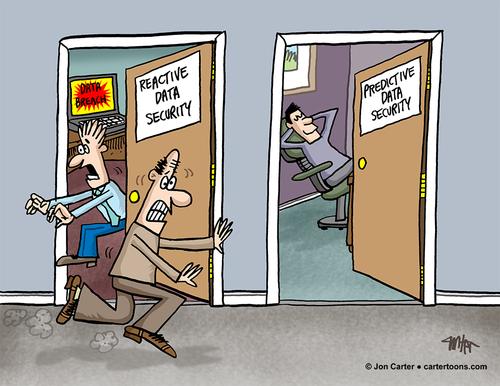 CARTOON ARCHIVE
On-demand Video with Chat

As retailers evolve toward an omnichannel environment, much of their success will depend on how effectively they use big-data and analytics.
for the Business and IT Communities

Executive forums with additional hands-on learning opportunities offered around the world
Each ideal for practitioners, Business leaders & senior executives


Blog


LEADERS FROM THE BUSINESS AND IT COMMUNITIES DUEL OVER CRITICAL TECHNOLOGY ISSUES

The Current Discussion
The Issue:
Data visualization is an up-and-coming technology for businesses that want to deliver analytical results in a visual way, enabling analysts the ability to spot patterns more easily and business users to absorb the insight at a glance and better understand what questions to ask of the data. But does it make more sense to train everybody to handle the visualization mandate or bring on visualization expertise? Our experts are divided on the question.
The Speakers:
Hyoun Park, Principal Analyst, Nucleus Research; Jonathan Schwabish, US Economist & Data Visualizer
MORE POINT/COUNTERPOINT BLOGS