Text analytics software is rapidly becoming mainstream. Why? Just think about all of the data that your company creates internally and all of the data that is available to you from external sources. A large majority of this data is unstructured text. More and more, companies are coming to realize that they need a way to analyze and make use of this data so they can make better decisions for competitive advantage.
What is text analytics?
By my definition, text analytics is the process of analyzing unstructured text, extracting relevant information, and transforming it into structured information that can be leveraged in various ways. In general, text analytics solutions use a combination of statistical and natural language processing (NLP) techniques to extract information from unstructured data. NLP, a broad and complex field that has developed over the last 10 to 20 years, generally makes use of linguistic concepts such as grammatical structures and parts of speech to derive meaning from text. You can use text analytics to extract terms (i.e., keywords), entities (persons, places, locations, etc.), facts, events, concepts (a topic or idea), and even sentiment from unstructured text.
Use cases
A range of industries use text analytics for a variety of purposes. Here are five use case examples:
Voice of the customer (VOC), or customer experience management and social media analytics: This is often the first use case that comes to mind with regard to text analytics. Companies primarily use VOC applications to determine what a customer is saying about or looking for in a product or service. Data for this kind of application comes from the internal sources such as call center logs, emails, surveys, and other forms of communication with the company as well as from external sources such as social media (blogs, tweets, forum posts, newsfeeds, and so on). Generally, companies use this kind of analysis to understand problems with their brands and what they could be doing differently. This can help reduce attrition. Companies can use VOC to help with competitive analysis.

Fraud: In this use case, companies use claim notes to help identify potentially fraudulent activity. For example, in a worker's compensation claim, text analytics can help extract information about the potential claimant from the record. This might be information about the kind of worker the person is, whether a prior event happened, and so on. The company would combine this information with structured data to identify patterns of potential fraudulent claims. Then, as new claims come into the insurance company as part of its business process, they get scored. Those with a high probability of fraud flow to a special unit for further investigation.

Manufacturing or warranty analysis: In this use case, companies examine the text that comes from warranty claims, dealer technician lines, report orders, customer relations text, and other potential information using text analytics to extract certain entities or concepts (like engine or a certain part). They can then analyze this information, looking at how the entities cluster and to see if the clusters are increasing in size and whether they are a cause for concern, for example.

Customer service routing: In this use case, companies use text analytics to route requests to appropriate customer service representatives. For example, say you've written an email to a company while on its Website. You might have a question about a product, or you could be an existing customer with a complaint. The company can use text analytics for intelligent routing of that email to the appropriate person at the company.

Lead generation: In this use case, a person might tweet that he is unhappy with a certain product or service. Text analytics can pick this up and then a sales representative gets alerted (even one from another company) to contact that person to try making a sale.
I could cite myriad other examples, of course. What's interesting and new is that these use cases increasingly involve some form of real-time analysis. I believe we're going to see more examples of the real-time analysis of this unstructured big-data, a topic I'll be writing about in future blog posts.
Join Fern Halper in an AllAnalytics.com Webinar, "Text Analytics Best-Practices: How to Extract Value From Your Unstructured Data," next Thursday, April 19, at 2:00 p.m. ET. Register now for the chance to qualify for a $10 Starbucks card!

More Blogs from Fern Halper

19
Text analytics users consistently point to the same challenges as they launch text analytics programs, according to Hurwitz & Associates research.
Latest Archived Broadcast

Companies today must be analytically agile to compete based on their data and analytics.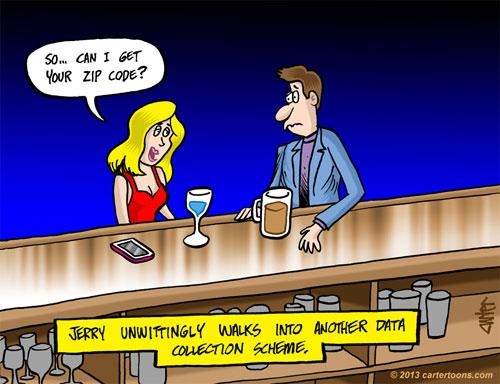 CARTOON ARCHIVE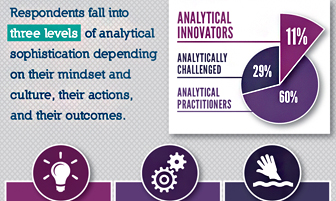 FULL INFOGRAPHIC | ARCHIVES
On-demand Video with Chat

Analytics-fueled data visualizations can be a real game-changer when you're exploring the data and assessing results.
Have a question or topic but don't want to write a blog? Post it on our readerboards and get feedback from the community!
MORE READERBOARDS
for the Business and IT Communities

Executive forums with additional hands-on learning opportunities offered around the world
Each ideal for practitioners, Business leaders & senior executives
NYC, Boston, Philadelphia, Chicago, Minneapolis/St. Paul, Rockville, San Francisco, Los Angeles/Irvine, Dallas, Atlanta


Blog


LEADERS FROM THE BUSINESS AND IT COMMUNITIES DUEL OVER CRITICAL TECHNOLOGY ISSUES

The Current Discussion
The Issue:
Data visualization is an up-and-coming technology for businesses that want to deliver analytical results in a visual way, enabling analysts the ability to spot patterns more easily and business users to absorb the insight at a glance and better understand what questions to ask of the data. But does it make more sense to train everybody to handle the visualization mandate or bring on visualization expertise? Our experts are divided on the question.
The Speakers:
Hyoun Park, Principal Analyst, Nucleus Research; Jonathan Schwabish, US Economist & Data Visualizer
MORE POINT/COUNTERPOINT BLOGS