As I wrote in my last post, effecting real change can be difficult and, from a practical standpoint, change comes only when you do something different. I promised to share some things my team is "doing different" in 2013.
Let me first say that, as usual, All Analytics community members jumped in with great comments on that last post, several of which focused on tools and measures. I think it's only natural for analysts to think first about data and tools, because these are core to what we do and we know what they're capable of producing. But for my team, as we strive to bring a new level of analytics to our stakeholders, tools and data are literally the last things on which we'll be working. That's because in my own experience and in observing others, I've seen too many analytics initiatives fail because they started with the data.
I'll repeat it until I'm blue in the face: Analytics is about questions. I don't care how well you think you know your business, if you don't first start with your decision makers and really get inside their heads, you're going to come up with solutions that miss the mark. Everything pivots on having clarity on the questions that need to be answered. So until my team has that clarity, we're not moving forward on tools and data. Here's how we're going to get there:
Clarity on decisions. If the North Star of our analytics is to make better decisions, then we need to start by understanding exactly what those decisions are. So we're going to start with spending time with our stakeholders and mapping out their decision making processes. This includes understanding the specific decisions, how often they make them, who else is involved, and how important each decision is.
Clarity on questions. Once we have clarity on the decisions, we will then turn our attention to the questions. For each stakeholder and each decision, we're going to identify the specific questions they need answered in order to make the decision. Although some of the questions will be data-specific -- such as "How much budget do I have to spend against this activity this month?" -- some will be more open-ended, such as "What other opportunities am I unaware of but should be exploring?"
Clarity on answers. Now that we've gained clarity on the questions, we can start to think about data. But instead of focusing on systems and datasets and variables, our goal in this step is to focus on the metrics that we would need in order to answer the questions. In this case, "metric" can be abstract -- i.e. we may not know precisely where the data is to calculate this metric. We're still not quite ready to talk about datasets.
Clarity on reports. With our metrics identified, we turn to the presentation of the metrics. Here is where we'll build mock-up reports and dashboards, defining how to display the metrics in a concise and actionable format. They should answer the known questions and also stimulate new questions.
Clarity on data and tools. Now that we are clear on how we will deliver the answers to the questions needed to answer our stakeholders' questions, we can finally turn our attention to the data and the tools needed to produce the reports. It's likely that our initial deployment won't be able to produce all the required data or answer all of the questions, so this step includes a roadmap for how we will eventually satisfy all of our requirements.
This framework will ensure that we remain focused on our North Star and don't spend our time putting together solutions that we think are helpful, only to find out at deployment time that we missed something. This is not an easy task, but a key success factor to this approach is how we engage our stakeholders.
How do you ensure your analytics efforts don't miss the mark? Share your advice below.

More Blogs from David Schmitt

6
It doesn't matter how good your reporting and analysis are if you don't have buy-in from your stakeholders.

11
You may need to "do different" to affect the change needed for improving business decision making in 2013.

25
Don't lose sight of good leadership qualities in these heady days of analytics empowerment.

12
Going toe-to-toe against a gut-based decision maker isn't a good idea.
Latest Archived Broadcast

If anybody knows how to finesse predictive insight out of data, it's this A2 Radio guest, John Elder, founder and president of Elder Research. Tune in Wednesday, Oct. 15, at 3:00 p.m. ET.
Today!
October 30th 2pm EDT Thursday
November 10th 2pm EST Monday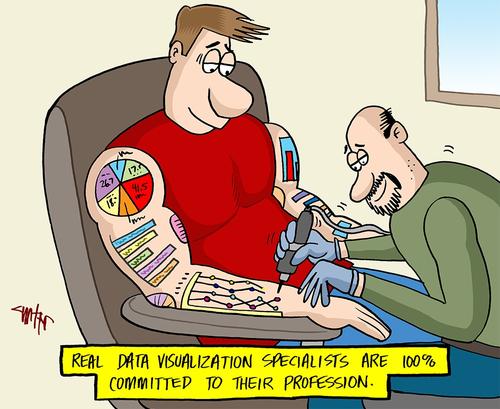 CARTOON ARCHIVE
A SAS Information Resource










MORE
Have a question or topic but don't want to write a blog? Post it on our readerboards and get feedback from the community!
Phoenix on
Drones as big as 747s? Pilots getting nervous...
Lyndon_Henry on
Drones as big as 747s? Pilots getting nervous...
Jamescon on
Drones as big as 747s? Pilots getting nervous...
MORE READERBOARDS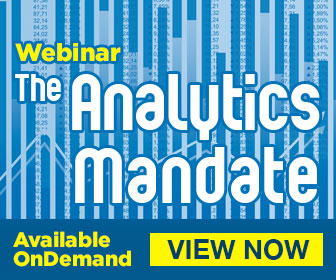 for the Business and IT Communities

Executive forums with additional hands-on learning opportunities offered around the world
Each ideal for practitioners, Business leaders & senior executives
On-demand Video with Chat

As retailers evolve toward an omnichannel environment, much of their success will depend on how effectively they use big-data and analytics.

Blog


LEADERS FROM THE BUSINESS AND IT COMMUNITIES DUEL OVER CRITICAL TECHNOLOGY ISSUES

The Current Discussion
The Issue:
Data visualization is an up-and-coming technology for businesses that want to deliver analytical results in a visual way, enabling analysts the ability to spot patterns more easily and business users to absorb the insight at a glance and better understand what questions to ask of the data. But does it make more sense to train everybody to handle the visualization mandate or bring on visualization expertise? Our experts are divided on the question.
The Speakers:
Hyoun Park, Principal Analyst, Nucleus Research; Jonathan Schwabish, US Economist & Data Visualizer
MORE POINT/COUNTERPOINT BLOGS