In my last blog, I wrote about the forward-looking questions utilities can ask their backward-looking data and improve upon it with real-time information sources.
To some degree, all these sorts of analytic progressions already occur at most utilities, but suspicions about the levels of accuracy often dissuade executives from taking decisive action.
Suspicions about accuracy have dogged decisive action for quite a while now. Consider a 1982 study conducted by the US General Accounting Office for the U.S. Congressí Subcommittee on Energy Conservation and Power Committee titled " Analysis of Electric Utility Load Forecasting."
(As an aside, I absolutely loved reading this report as a piece of utility history. Think about it. The report was written before computing power was dispersed on desktops, when state-of-the-art data storage meant large rooms filled with tape machines. Even the typeface font used in the report is quaint, probably coming right off an IBM Selectric, to my non-expert, but age-experienced eye.)
The report is fascinating because it summarizes the utility energy forecasting methodologies that were considered cutting edge at the time:
Trend Forecasting "predicts future power demand by assuming that the factors that influenced demand in the past will continue to do so in the same way in the future." Certainty was affected by the fact that past results donít guarantee identical future outcomes.
"Econometric forecasting uses mathematical equations based on the relationship between past demand and economic and demographic conditions to forecast future demand." The assumption that the relationship will continue into the future made this method weak.


End-use forecasting breaks electricity consumption into the residential, commercial, and industrial demand profiles. While the data for this type of forecasting was considered in 1982 to be "expensive and time consuming to collect and maintain," the advantage was that it readily reflects changes in consumer tastes, increased efficiency of energy-using products, and changes in the economy, particularly technological shifts in our industrial base. But the ability to utilize this sort of approach was questionable given the technologies of the time.


A sum-of-the-utilities forecast gives regional or national perspective on utility demand as a combination of individual utility forecasts. "[T]his approach, because of its aggregated nature, is of limited use to individual utilities in planning new resources because the service areas are significantly smaller than the area covered by the forecast." Enough said.
So weíve looked at limitations of forecasting as perceived in 1982. Letís compare that to the forecasting capabilities that are considered important 31 years later, and the confidences asserted in their likely accuracy, as contained in a recent press release from SAS, the sponsor of this site, about its new energy forecasting solution for utilities. Here are a few of the productís selling points along with my commentary:
"[The new solution] helps utilities operate more efficiently and effectively by capitalizing on new interval data being returned from smart meters." Smart meters werenít included in the 1982 report. But the commission understood certain modern appliances had energy usage profiles that could be discovered, albeit with expense and time. My how smart meters and the development of energy usage profiles for every appliance have increased the possibility for confidence in energy forecasting.
"Unlike other load forecasting software, SAS Energy Forecasting supports multiple planning horizons -- from the next hour to the next 50 years. Utilities can leverage big data from smart meters, power plants and other sources to produce accurate and timely forecasts of short- and long-term load and demand. This helps the utilities better trade energy on the open market, while optimally managing power plants, generators and other assets." Ah, yes, big data -- a term and concept not even created in 1982. But it addresses so many of the factors that contributed to the low levels of confidence that utility manager once had.
"Utilities have successfully used forecasting in the past. Todayís new challenges, including the added complexity of wind and solar power generation, require even greater attention to the data sets and models that feed those forecasts." Once again, to be effective today, forecasting must include consideration of volatile wind and solar sources, as part of a US priority to include more renewable power sources in its mix.
How times have changed. Each of the three new energy forecasting considerations endeavors to increase confidence in methodology and capability to address modern challenges. I wonder how a similar "Analysis of Electric Utility Load Forecasting" report might be written today. Any ideas?

More Blogs from Joe Gimenez

10
Utilities can answer a lot of forward-looking questions with their backward-looking data.

10
Watch for pricing transformation in the 26 states where public utility commissions monitor and set electricity rates.

7
One has to wonder what could have been if the utility's project included a communications feedback loop from customers.

6
With the amount and type of hurricane data available, utilities would be well advised to power up big-data analytics and figure out how to better predict and respond to outages.
Latest Archived Broadcast

Learn about trusting the cloud as a home for big data applications, best practices that you and your provide should follow.
March 24th 3pm EDT Tuesday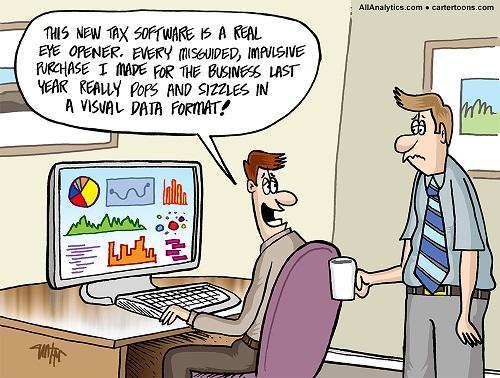 CARTOON ARCHIVE
On-demand Video with Chat

Enterprises are struggling through a major talent gap when it comes to data scientists.
A SAS Information Resource










MORE
Have a question or topic but don't want to write a blog? Post it on our readerboards and get feedback from the community!
MORE READERBOARDS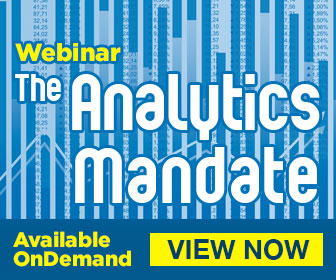 for the Business and IT Communities

Executive forums with additional hands-on learning opportunities offered around the world
Each ideal for practitioners, Business leaders & senior executives

Blog


LEADERS FROM THE BUSINESS AND IT COMMUNITIES DUEL OVER CRITICAL TECHNOLOGY ISSUES

The Current Discussion
The Issue:
Data visualization is an up-and-coming technology for businesses that want to deliver analytical results in a visual way, enabling analysts the ability to spot patterns more easily and business users to absorb the insight at a glance and better understand what questions to ask of the data. But does it make more sense to train everybody to handle the visualization mandate or bring on visualization expertise? Our experts are divided on the question.
The Speakers:
Hyoun Park, Principal Analyst, Nucleus Research; Jonathan Schwabish, US Economist & Data Visualizer
MORE POINT/COUNTERPOINT BLOGS