Statistics, statisticians, and data are all the rage in 2013 as we celebrate the International Year of Statistics! Statisticians are often busy crunching numbers and modeling data, but we were lucky to enough to have Tyler Smith of National University and Jennifer Waller of Georgia Regents University chat with us at the SAS Global Forum about the importance of statistics in the health industry and business in general. Watch these videos to hear their thoughts on statistics:
This first appeared on the SAS blog SAS Voices.


More Blogs from Anna Brown
One of the beauties of online communities is that answers to technical and business questions are often just a Google search away.
Former Tesco CEO Sir Terry Leahy shares his data-inspired management lessons.
A discussion on human capital analytics with Gene Pease, CEO of Capital Analytics.
A scatter plot is useful if you have a lot of data that needs to be visualized.
Collecting and measuring data for human capital can be fraught with debate about the process, as well as how to read the results.

A2 Conversations

Information Resources

CARTERTOONS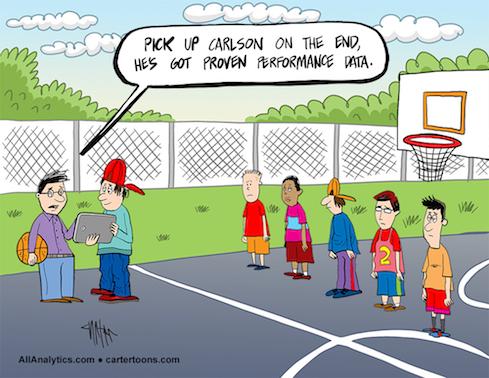 CARTERTOONS ARCHIVE

International Institute for Analytics Research Library