According to a recent article from Forbes, the three hottest trends in retail for 2013 are:
Mobile -- Ninety-three percent of mobile developers anticipate that it is "likely to very likely" that most retail companies will have enabled mobile commerce in 2013, and two thirds of developers believe that consumers will make more purchases via their mobile phone than their credit card in 2013.
Integration of online and offline shopping -- Today's consumers are often in a brick-and-mortar store while online sharing photos with friends, researching, and comparing products. Figuring out how to make the most of that online/offline dynamic is going to be key for retailers this year.
Social, social, and more social -- No surprise here since trends one and two both have a social component. What is interesting is how more and more retailers are using social channels to generate customer "delight." For example, Target recently awarded gift cards to a number of customers who were tweeting about them over the Thanksgiving holiday weekend.
Common to all three trends? Data, which is getting bigger and bigger, flowing in from mobile, social, online, and offline shopping. What's a retailer to do?
The best place to find out is at the retail industry's BIG event, the NRF BIG Show in New York City January 13 through 16. Stop by Booth 753 for expert advice from SAS on tackling big-data and what you need to do to stay competitive. There are several exciting opportunities during the conference that you won't want to miss:
Three BIG !dea sessions in Room 3D08:

Macys.com and Office Depot on Monday, January 14 at 2:00 p.m.
S Group on Monday, January 14 at 4:30 p.m.
Indigo Books & Music and Nova Pontocom on Tuesday, January 15 at 9:15 a.m.

Free book offer: Pick up Enterprise Analytics: Optimize Performance, Process, and Decisions Through Big Data in Booth 753.
Book a meeting with a SAS specialist and see a plethora of product demos.
In addition to all that, you can charge your devices for free in the SAS booth charging station, refresh yourself at our in-booth coffee bistro, and register for a chance to win an iPad and a smart cover -- we're giving away two!
For a full agenda of SAS activities at the NRF BIG Show, click here, or check out this video from SAS founder and CEO Jim Goodnight. 


More Blogs from Anne-Lindsay Beall
While "modernizing" can mean a retailer adopts new analytics technologies, it can also mean taking small steps toward looking at your data in new ways.
Going into the holidays, what can retailers do to beef up cyber security and regain consumer trust?
The nuts and bolts of great marketing are driven by analytics and a tight alignment between the chief marketing officer and the chief information officer, according to the chief administrative officer at the Las Vegas Sands.
It's time for a new approach -- one based on analytics -- to combating cybercriminals.
Hear connected vehicle expert Andreas Mai of Cisco at The Premier Business Leadership Series conference on Oct. 22.

VIDEO BLOGS

Quick Poll

Radio Shows

Information Resources

Infographic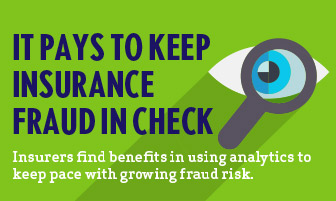 While 97% of insurers say that insurance fraud has increased or remained the same in the past two years, most of those companies report benefits from anti-fraud technology in limiting the impact of fraud, including higher quality referrals, the ability to uncover organized fraud, and improve efficiency for investigators.

Follow us on Twitter

SAS Best Practices & Training

Like us on Facebook

CARTERTOONS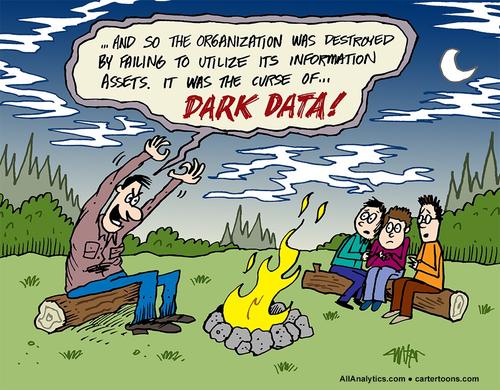 CARTERTOONS ARCHIVE