More Blogs from Waynette Tubbs

3
A new report highlights the risks and pain points that banks face when dealing with cyberthreats.

1
SAS expert Jen Dunham addresses four common IT security concerns in a series of concise videos.

13
The banking industry is only now trying to pull together the cross-channel view of customers so crucial to fighting fraud effectively.

1
Think of how much easier it would be if you could see every possible terrorist connection.

0
Colin Nugteren of DirectPay is trying to make debt collection as painless as possible.
Latest Archived Broadcast

Dean Abbott, internationally recognized data-mining and predictive analytics expert, will lay out principles and techniques for applying predictive analytics.
August 26th 2pm EDT Tuesday
September 9th 3pm EDT Tuesday
September 15th 2pm EDT Monday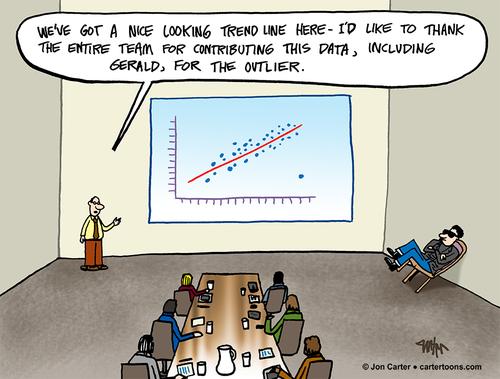 CARTOON ARCHIVE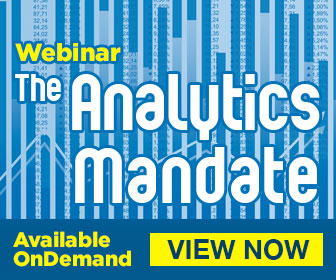 A SAS Information Resource










MORE
for the Business and IT Communities

Executive forums with additional hands-on learning opportunities offered around the world
Each ideal for practitioners, Business leaders & senior executives
Have a question or topic but don't want to write a blog? Post it on our readerboards and get feedback from the community!
Lyndon_Henry on
Uber-techies' future vision — our nightmare?
MORE READERBOARDS
On-demand Video with Chat

As retailers evolve toward an omnichannel environment, much of their success will depend on how effectively they use big-data and analytics.


Blog


LEADERS FROM THE BUSINESS AND IT COMMUNITIES DUEL OVER CRITICAL TECHNOLOGY ISSUES

The Current Discussion
The Issue:
Data visualization is an up-and-coming technology for businesses that want to deliver analytical results in a visual way, enabling analysts the ability to spot patterns more easily and business users to absorb the insight at a glance and better understand what questions to ask of the data. But does it make more sense to train everybody to handle the visualization mandate or bring on visualization expertise? Our experts are divided on the question.
The Speakers:
Hyoun Park, Principal Analyst, Nucleus Research; Jonathan Schwabish, US Economist & Data Visualizer
MORE POINT/COUNTERPOINT BLOGS