InterContinental Hotels Group (IHG), a seven-brand global hotelier, has woven analytics into the fabric of its operations. David Schmitt, director of performance strategy and planning, shares IHG's analytics story and his lessons learned.

HIPAA is supposed to protect the privacy of your medical information, but the sale of anonymized medical data and advances in analytics have made it possible for organizations to re-link your name to your private records.
Career prospects are hot for both data analytics pros and cyber security specialists. Now CompTIA is introducing a certification that combines these specialities to apply analytics to cyber security.
There has been plenty of talk about the need for a chief analytics officer or chief data officer. But do you ever wonder what they do for a living?
Visual analytics tools, can enable non-statistician citizen data scientist to create models that use predictive or prescriptive analytics. These professionals can embed their business knowledge into the models they're testing, prototyping, or building.
Are your digital marketers creating gaps in customer privacy? They could be unless they vet tags and third-party app access.  Here's how to do the vetting.

A2 Conversations

Information Resources

CARTERTOONS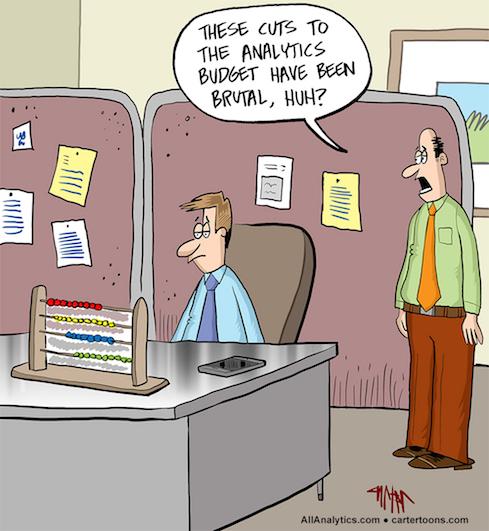 CARTERTOONS ARCHIVE

International Institute for Analytics Research Library

Quick Poll