Redbox's bright-red DVD kiosks are all but ubiquitous these days, located in more than 28,000 spots across the country. Jayson Tipp, Redbox VP of Analytics and CRM, provides an insider's look at how the company has accomplished its phenomenal nine-year growth.

It may be impossible to predict the perfect bracket, but these academics have managed to predict perfectly the "at large" bids that were included in the March Madness NCAA college basketball tournament this year and with 96% accuracy over the last 6 years.
The role of the data scientist is changing before our eyes, both in the necessary skillsets and positioning within the company. A2 Radio looks at how the data science role is evolving.
Everybody knows how important analytics is to remaining competitive. Where does your company and industry stand in terms of advanced analytics maturity?
The volume of astronomical data continues to expand at an explosive rate. The application of analytics to so much data offers new opportunities and even career options to space and data enthusiasts.
It's time for the annual college basketball tournament known as March Madness. Did you use analytics to inform your bracket choices?

A2 Conversations

Information Resources

CARTERTOONS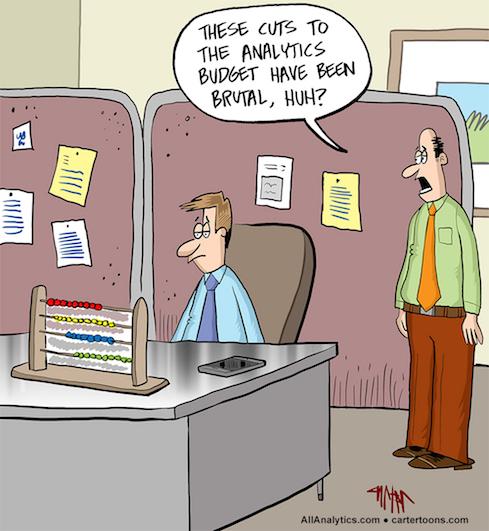 CARTERTOONS ARCHIVE

International Institute for Analytics Research Library

Quick Poll