Redbox's bright-red DVD kiosks are all but ubiquitous these days, located in more than 28,000 spots across the country. Jayson Tipp, Redbox VP of Analytics and CRM, provides an insider's look at how the company has accomplished its phenomenal nine-year growth.

For all the good that data can do for us, data lets us down when election day nears.
Don't be fooled by the promises that denormalization in data management will provide performance gains at no cost. The real cost will be at the expense of analytics.
Check out the Gartner list of technology trends for 2017 and see just how important you and your data analytics pros have become. Then go ask the boss for a raise.
Check out the difference in healthcare spending in the US versus other nations around the globe.
When governments make decisions,sometimes the value of a human life comes down to a formula, VSL.

Quick Poll

Information Resources

A2 Conversations

International Institute for Analytics Research Library

CARTERTOONS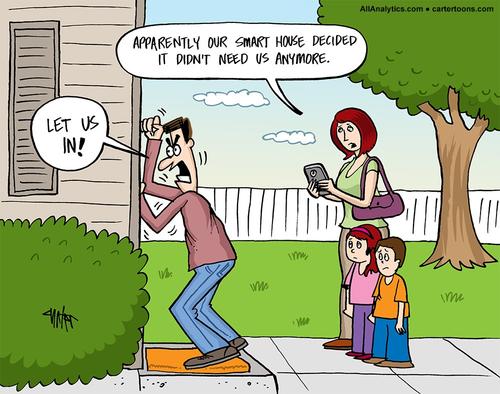 CARTERTOONS ARCHIVE