Redbox's bright-red DVD kiosks are all but ubiquitous these days, located in more than 28,000 spots across the country. Jayson Tipp, Redbox VP of Analytics and CRM, provides an insider's look at how the company has accomplished its phenomenal nine-year growth.

IBeacon and a new beacon protocol from Google are ushering new ways to enhance customer analytic strategies.
Our A2 Radio Show on Tuesday, September 1, kicks off a four-month focus on building and managing the enterprise analytics team.
Matching the right model with the right data in a big data world requires a careful balancing act.
Maybe it's time for analytics professionals -- those of you who seek the truth through data -- to take to the streets to lead the world in a quest for proper use of good data.
When it comes to managing and motivating employees too much data might be a bad thing. Maybe Amazon highlights the need for balancing data and gut decisions.

Radio Shows

Information Resources

Follow us on Twitter

SAS Best Practices & Training

Quick Poll

CARTERTOONS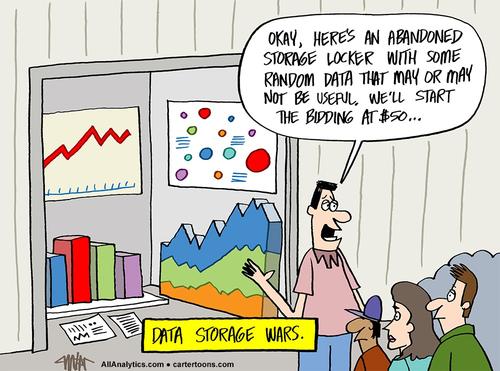 CARTERTOONS ARCHIVE

Like us on Facebook