No doubt your enterprise is amassing loads of data for fact-based decision-making. Hand in hand with all that data comes big computational requirements. Can traditional IT infrastructure handle the increasing number and complexity of your analytical work? Probably not, which is why you need a backend rethink. Big data calls for a high-performance analytics infrastructure, as Fern Halper, a partner at the IT consulting and research firm, Hurwitz & Associates, discusses here.

Join All Analytics Radio today when CenturyLink's Chief Science Officer Manav Misra discusses how to assemble and manage a top analytics team.
The costs of modernization and a move to data-driven decision making aren't minor, but there are a couple of ways to make an infrastructure upgrade work for your company.
If you want to find success in using big data focus on how well you can get facts into the hands of managers who want to make better decisions.
IBeacon and a new beacon protocol from Google are ushering new ways to enhance customer analytic strategies.
Our A2 Radio Show on Tuesday, September 1, kicks off a four-month focus on building and managing the enterprise analytics team.

Radio Shows

Information Resources

Follow us on Twitter

SAS Best Practices & Training

Quick Poll

CARTERTOONS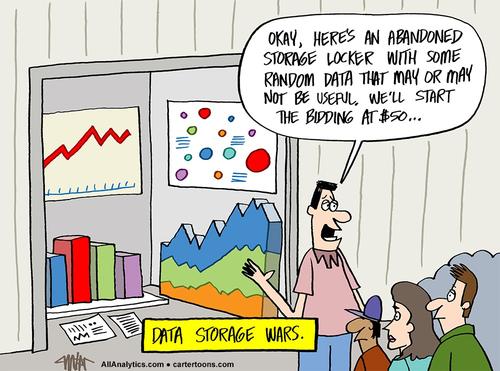 CARTERTOONS ARCHIVE

Like us on Facebook