No doubt your enterprise is amassing loads of data for fact-based decision-making. Hand in hand with all that data comes big computational requirements. Can traditional IT infrastructure handle the increasing number and complexity of your analytical work? Probably not, which is why you need a backend rethink. Big data calls for a high-performance analytics infrastructure, as Fern Halper, a partner at the IT consulting and research firm, Hurwitz & Associates, discusses here.

A brief and fun history of computer dating and analytics and whether it can be used to find true love.
NFL Commissioner Roger Goodell's offhand remark relating to players' risk for brain injury exhibited how use of data can be accurate without being right.
SAS tools add readability and depth to a map highlighting how natural gas is wasted in oil drilling.
While there is merit in the president's cybersecurity initiative it may be too little too late, considering the upcoming change in administrations and the White House relationship with Congress.
Perhaps a precurser to automated vehicles on the highway, massive driverless trucks are already at work in the mining sector.

A2 Conversations

Information Resources

CARTERTOONS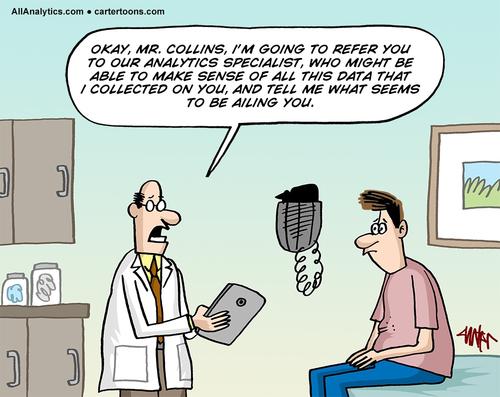 CARTERTOONS ARCHIVE

SAS Best Practices & Training

Quick Poll

Infographic