No doubt your enterprise is amassing loads of data for fact-based decision-making. Hand in hand with all that data comes big computational requirements. Can traditional IT infrastructure handle the increasing number and complexity of your analytical work? Probably not, which is why you need a backend rethink. Big data calls for a high-performance analytics infrastructure, as Fern Halper, a partner at the IT consulting and research firm, Hurwitz & Associates, discusses here.

If data is important to your company, then creating a data governance program is as essential to the business as an accounting program.
Building your big data team is entirely different from creating a business intelligence or analytics Center of Excellence. Here's what you need to know.
Marketing analytics has evolved with the increase in volumes of customer data. But can this increase in data really help us get a full view of the consumers?
If you are looking for tech skills that offer a big premium on pay day, data science and big data are still top bets. Joining them is DevOps. Here's a look at just how much in a range of areas across the US.
Cyber security continues to be an arms race as organizations race to protect against new kinds of attacks. Here's how analytics is making a difference.

A2 Conversations

Information Resources

CARTERTOONS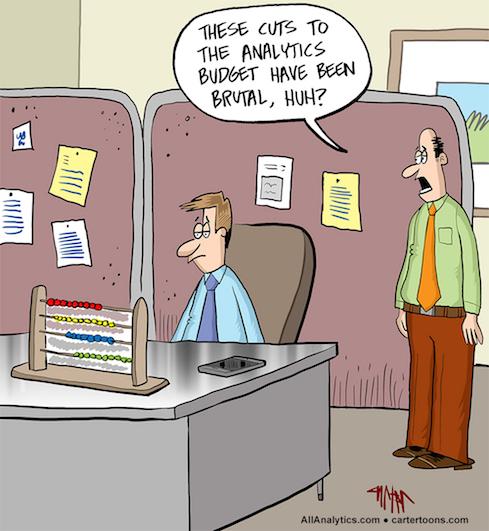 CARTERTOONS ARCHIVE

International Institute for Analytics Research Library

Quick Poll