Organizations that understand the value of data interweave analytics throughout their operations, creating an essential base of people, processes, and technology for strong decision making. With analytics at their core, they realize wide-ranging business benefits and, at times, newfound competitive advantage.
But, as Harvard Business Review Analytics Services found in a SAS-sponsored global survey of nearly 650 executives, managers, and professionals, far more organizations are striving for analytics excellence than have reached it. Check out these at-a-glance results from the survey report, "The Evolution of Decision Making: How Leading Organizations Are Adopting a Data-Driven Culture."


0
Here's how to use Proc SQL in SAS University Edition to join tables.

4
Hello's Sense system gathers data from your bedroom, scores your sleep, and serves up the insight you need to improve your slumber.

0
For analytical purposes, you must understand how to interpret database tables.

7
Evan Stubbs's new book, Big Data, Big Innovation, is hot off the presses, and so we're ready to roll with our new A2 Book Club.

5
When it comes to the Internet of Things, the future clearly belongs to the Things.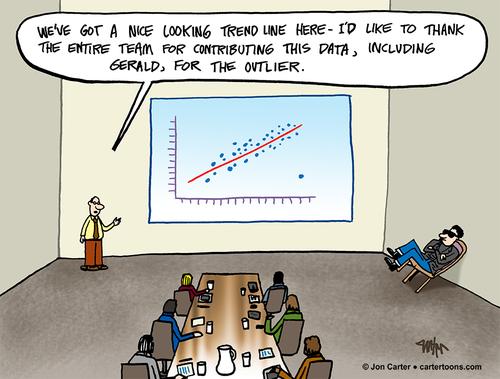 CARTOON ARCHIVE
Latest Archived Broadcast

In this A2 Radio episode, analytics thought leader Tom Davenport will take you into the worlds of business and sports, and talk about what one can learn from the other.
August 20th 1pm EDT Wednesday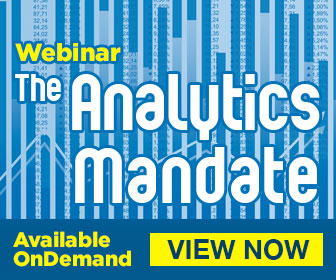 Have a question or topic but don't want to write a blog? Post it on our readerboards and get feedback from the community!
pythongeert on
Why analysts should master public speaking
MORE READERBOARDS
On-demand Video with Chat

As retailers evolve toward an omnichannel environment, much of their success will depend on how effectively they use big-data and analytics.
for the Business and IT Communities

Executive forums with additional hands-on learning opportunities offered around the world
Each ideal for practitioners, Business leaders & senior executives


Blog


LEADERS FROM THE BUSINESS AND IT COMMUNITIES DUEL OVER CRITICAL TECHNOLOGY ISSUES

The Current Discussion
The Issue:
Data visualization is an up-and-coming technology for businesses that want to deliver analytical results in a visual way, enabling analysts the ability to spot patterns more easily and business users to absorb the insight at a glance and better understand what questions to ask of the data. But does it make more sense to train everybody to handle the visualization mandate or bring on visualization expertise? Our experts are divided on the question.
The Speakers:
Hyoun Park, Principal Analyst, Nucleus Research; Jonathan Schwabish, US Economist & Data Visualizer
MORE POINT/COUNTERPOINT BLOGS