Few, if any companies, would dare propose a strategy and mission that didn't place customers at the center of attention. But knowing you need to be customer-centric and truly being customer-centric are not one and the same.
A comprehensive view of customers can be elusive given the number of marketing channels available for engagement. While hard at work on the problem, many companies haven't yet successfully integrated different channels and data sources, leaving the customer conversation disjointed.
As the Economist Intelligence Unit points out in a recent report, "Voice of the customer: Whose job is it, anyway?," the challenge is in finding new ways to capture the voice of the customer and provide that insight across all business functions. We've created the following infographic to encapsulate the report findings on the state of customer-centricity, why voice of the customer matters, and the changing mindsets and strategies it requires.
Sponsored by SAS, this site's sponsor, the report features results from a July 2012 global survey of 389 executives and insights shared by senior business executives and other experts in a series of in-depth interviews.

Tamara Gruzbarg, Gilt's senior director of analytics and research, offers tips on how to use analytics to personalize digital customer experiences.
Blogger Robert Allison uses SAS to map 206 community hospitals whose systems have been hacked.
Dignity Health is working with SAS on an initiative to build its analytics capabilities, providing best-practices to healthcare professionals throughout its health network.

1
Don't let the obvious mess up your modeling projects. Try these tips from Dean Abbott, predictive analytics expert.

1
Zoos, like other types of businesses, are working to pull insight out of their data for various sorts of operational purposes.
Latest Archived Broadcast

Dean Abbott, internationally recognized data-mining and predictive analytics expert, will lay out principles and techniques for applying predictive analytics.
August 26th 2pm EDT Tuesday
September 9th 3pm EDT Tuesday
September 15th 2pm EDT Monday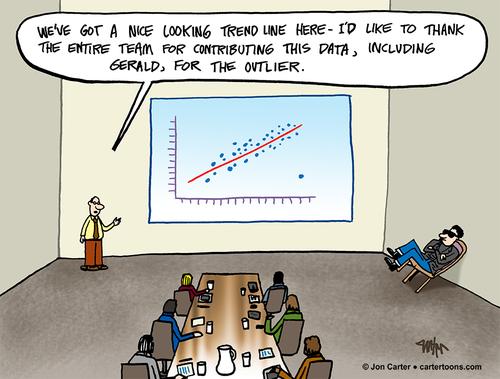 CARTOON ARCHIVE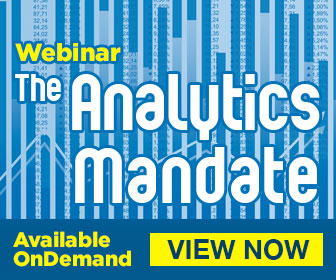 A SAS Information Resource










MORE
for the Business and IT Communities

Executive forums with additional hands-on learning opportunities offered around the world
Each ideal for practitioners, Business leaders & senior executives
Have a question or topic but don't want to write a blog? Post it on our readerboards and get feedback from the community!
Lyndon_Henry on
Uber-techies' future vision — our nightmare?
MORE READERBOARDS
On-demand Video with Chat

As retailers evolve toward an omnichannel environment, much of their success will depend on how effectively they use big-data and analytics.


Blog


LEADERS FROM THE BUSINESS AND IT COMMUNITIES DUEL OVER CRITICAL TECHNOLOGY ISSUES

The Current Discussion
The Issue:
Data visualization is an up-and-coming technology for businesses that want to deliver analytical results in a visual way, enabling analysts the ability to spot patterns more easily and business users to absorb the insight at a glance and better understand what questions to ask of the data. But does it make more sense to train everybody to handle the visualization mandate or bring on visualization expertise? Our experts are divided on the question.
The Speakers:
Hyoun Park, Principal Analyst, Nucleus Research; Jonathan Schwabish, US Economist & Data Visualizer
MORE POINT/COUNTERPOINT BLOGS