It's been just five years since experts struggled to define big data, and business executives viewed the concept with a big "huh?" Plus, back then we weren't even thinking about the IoT.
In the tech space it's nice to look back every now and then, and see just what progress we have made, even though we always will have our wish lists for the future.
In this infographic, we reflect on the progress analytics have made in the five years that All Analytics has been covering the community.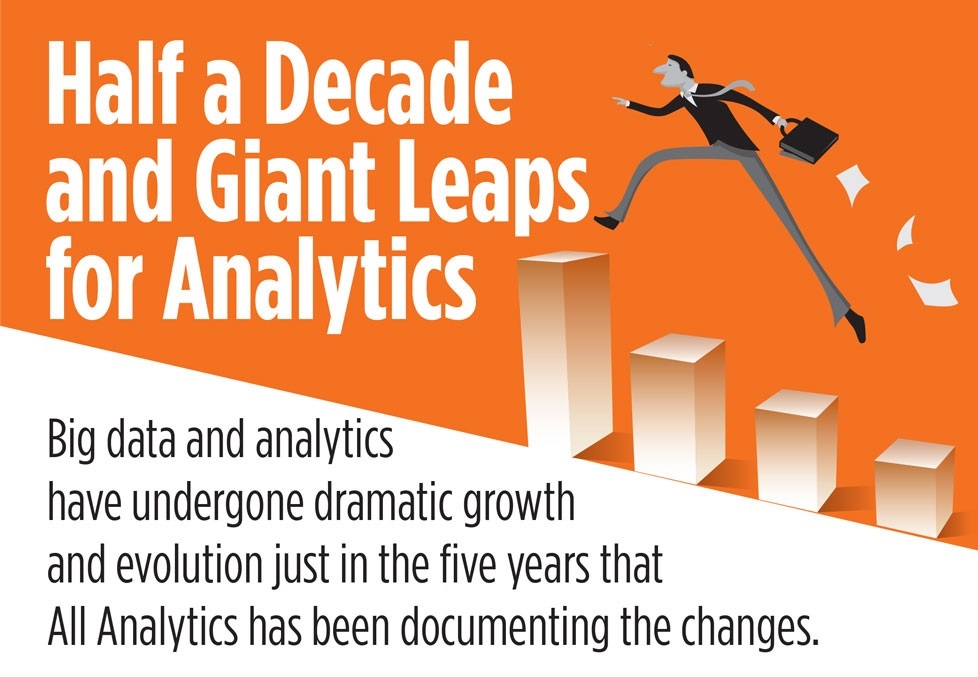 Download now