1
Some fun facts and numbers kept popping up during the three big SAS-related events in Las Vegas last week.

0
The next edition of the All Analytics Book Club is ready for launch. Sign up now to be one of the 10 A2 community members to get a free copy of Jared Dean's Big Data, Data Mining, and Machine Learning: Value Creation for Business Leaders and Practitioners.

2
SAS software has long been used to help analyze "risk" -- what about using it to help determine your risk of being attacked by a vampire?

0
Taking a product you've already got and doing something fun with it is a great way to make social media gold.

8
Whether it's paper stuck to a wall or a neat online display, the right dashboard is the one that works.
Latest Archived Broadcast

If anybody knows how to finesse predictive insight out of data, it's this A2 Radio guest, John Elder, founder and president of Elder Research. Tune in Wednesday, Oct. 15, at 3:00 p.m. ET.
Today!
October 30th 2pm EDT Thursday
November 10th 2pm EST Monday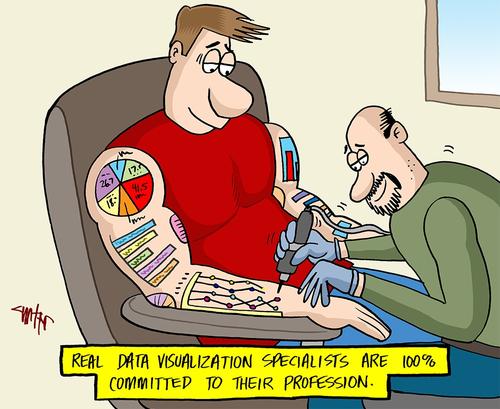 CARTOON ARCHIVE
A SAS Information Resource










MORE
Have a question or topic but don't want to write a blog? Post it on our readerboards and get feedback from the community!
Phoenix on
Drones as big as 747s? Pilots getting nervous...
Lyndon_Henry on
Drones as big as 747s? Pilots getting nervous...
Jamescon on
Drones as big as 747s? Pilots getting nervous...
MORE READERBOARDS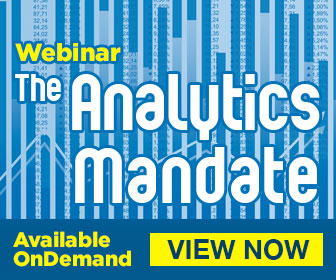 for the Business and IT Communities

Executive forums with additional hands-on learning opportunities offered around the world
Each ideal for practitioners, Business leaders & senior executives
On-demand Video with Chat

As retailers evolve toward an omnichannel environment, much of their success will depend on how effectively they use big-data and analytics.

Blog


LEADERS FROM THE BUSINESS AND IT COMMUNITIES DUEL OVER CRITICAL TECHNOLOGY ISSUES

The Current Discussion
The Issue:
Data visualization is an up-and-coming technology for businesses that want to deliver analytical results in a visual way, enabling analysts the ability to spot patterns more easily and business users to absorb the insight at a glance and better understand what questions to ask of the data. But does it make more sense to train everybody to handle the visualization mandate or bring on visualization expertise? Our experts are divided on the question.
The Speakers:
Hyoun Park, Principal Analyst, Nucleus Research; Jonathan Schwabish, US Economist & Data Visualizer
MORE POINT/COUNTERPOINT BLOGS