Member Since: July 15, 2011
As a professional blogger, Ariella Brown writes about analytics, marketing, branding, social media, big data, and the impact of the internet on education and society, among other topics. She holds a PhD in English and has years of experience as a writing instructor. Through her business, Write Way Productions, she offers writing, editing, marketing, ad design, and social media services.
Linked in profile at http://www.linkedin.com/in/ariellab at http://twitter.com/AriellaBrown On Google+


3
That roasted turkey on your Thanksgiving table might represent a corporate myth that analytics can dispell.

0
As you expand your marketing innovation capabilities, data-driven decisioning will shape your innovation pipeline, with analytics weeding out good ideas from the bad.

1
As computers get access to more decisions, they need to be more ethical.

0
Don't just think about the states that you have visited but what you did when you were there.

26
Would a bad toy help get more people into data science?
Latest Archived Broadcast

Everyone is investing in big data analytics. Do you know how well your organization is doing it compared to your competitors?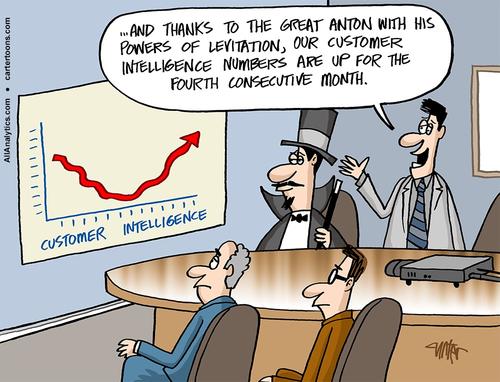 CARTOON ARCHIVE
A SAS Information Resource










MORE
Have a question or topic but don't want to write a blog? Post it on our readerboards and get feedback from the community!
Lyndon_Henry on
Austin urban rail vote loss implies triumph of grassroots analytics
Jamescon on
Austin urban rail vote loss implies triumph of grassroots analytics
Lyndon_Henry on
Austin urban rail vote loss implies triumph of grassroots analytics
MORE READERBOARDS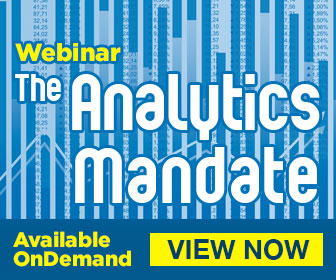 for the Business and IT Communities

Executive forums with additional hands-on learning opportunities offered around the world
Each ideal for practitioners, Business leaders & senior executives
On-demand Video with Chat

As retailers evolve toward an omnichannel environment, much of their success will depend on how effectively they use big-data and analytics.

Blog


LEADERS FROM THE BUSINESS AND IT COMMUNITIES DUEL OVER CRITICAL TECHNOLOGY ISSUES

The Current Discussion
The Issue:
Data visualization is an up-and-coming technology for businesses that want to deliver analytical results in a visual way, enabling analysts the ability to spot patterns more easily and business users to absorb the insight at a glance and better understand what questions to ask of the data. But does it make more sense to train everybody to handle the visualization mandate or bring on visualization expertise? Our experts are divided on the question.
The Speakers:
Hyoun Park, Principal Analyst, Nucleus Research; Jonathan Schwabish, US Economist & Data Visualizer
MORE POINT/COUNTERPOINT BLOGS