Member Since: July 15, 2011
As a professional blogger, Ariella Brown writes about analytics, marketing, branding, social media, big data, and the impact of the internet on education and society, among other topics. She holds a PhD in English and has years of experience as a writing instructor. Through her business, Write Way Productions, she offers writing, editing, marketing, ad design, and social media services.
Linked in profile at http://www.linkedin.com/in/ariellab at http://twitter.com/AriellaBrown On Google+

For many companies a move to big data has been limited to use of location data, but there are so many other data types that they can use to make money and keep customers happy.
SAS Vice President, Big Data, Paul Kent shared his thoughts on Hadoop adoption, Hadoop's benefits, and the SAS approach to utilizing Hadoop in interviews at Strata+Hadoop last week.
SAS tools offer opportunities to take new views into the Fortune 500 data, such as which states have the most big company based on relationship to their population.
For all the noise about fantasy sports, when it comes to winning by delving into piles of data, that's not for the casual fantasy player.
Keynoters at Strata+Hadoop made the most of 10-minute timeslots to get the audience thinking about new ideas and new approaches to decisions.

Information Resources

Radio Shows

Follow us on Twitter

SAS Best Practices & Training

Quick Poll

CARTERTOONS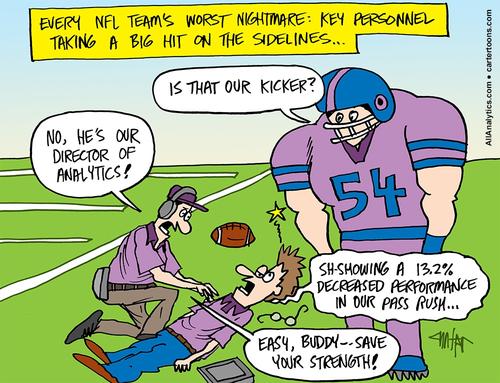 CARTERTOONS ARCHIVE

Like us on Facebook