Member Since: June 28, 2011
Maryam Donnelly is Vice President of Marketing Services at Impact Marketing(nj)www.feeltheimpactnow.com. She has spent more than 15 years leading marketing strategy,communications, product marketing, market research and business development at Fortune 500 companies including Prudential Insurance, Automatic Data Processing and Travelport(formerly Cendant). She has been a principal at Impact Marketing(nj), a boutique marketing services company based in the New York metro area for the past five years. Impact Marketing provides the spectrum of businesses with strategic marketing consulting services including marketing planning, marketing communications, marketing management, and analysis. Maryam holds a BBA and MBA in Marketing from Hofstra University, she can be reached at maryam@feeltheimpactnow.com.


0
Text and social media analytics could be the next big thing for federal regulators and lawmakers.

9
Before you click "accept," open a new tab and do a Google search on that name and see what comes up.

20
As analytical people, we turn to the data to help us make sense of bad weather -- but don't always like what we learn.

0
Forecast accuracy is first and foremost a property of the data itself.

14
Data guru Nate Silver was a keynote speaker at the 2013 SAS Government Leadership Summit in Washington, D.C.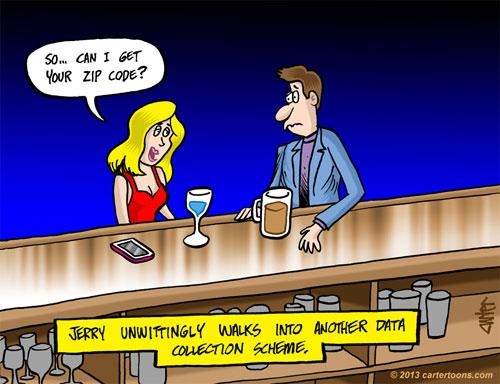 CARTOON ARCHIVE
Latest Archived Broadcast

Companies today must be analytically agile to compete based on their data and analytics.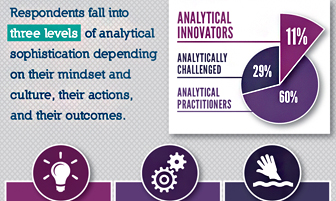 FULL INFOGRAPHIC | ARCHIVES
On-demand Video with Chat

Analytics-fueled data visualizations can be a real game-changer when you're exploring the data and assessing results.
Have a question or topic but don't want to write a blog? Post it on our readerboards and get feedback from the community!
MORE READERBOARDS
for the Business and IT Communities

Executive forums with additional hands-on learning opportunities offered around the world
Each ideal for practitioners, Business leaders & senior executives


Blog


LEADERS FROM THE BUSINESS AND IT COMMUNITIES DUEL OVER CRITICAL TECHNOLOGY ISSUES

The Current Discussion
The Issue:
Data visualization is an up-and-coming technology for businesses that want to deliver analytical results in a visual way, enabling analysts the ability to spot patterns more easily and business users to absorb the insight at a glance and better understand what questions to ask of the data. But does it make more sense to train everybody to handle the visualization mandate or bring on visualization expertise? Our experts are divided on the question.
The Speakers:
Hyoun Park, Principal Analyst, Nucleus Research; Jonathan Schwabish, US Economist & Data Visualizer
MORE POINT/COUNTERPOINT BLOGS