Member Since: August 24, 2012
Hyoun Park oversees primary investigative research on analytics, big data, and enterprise mobility. He combines his telco, sabermetrics, social networking, and expense management backgrounds to describe key value propositions associated with analytics and emerging business technologies. He has keynoted multiple end-user and industry events and has served as an advisor for companies seeking insight on upcoming market trends.
Prior to becoming an industry analyst, he worked in data analysis and spend management roles both from the Competitive Local Exchange Carrier (CLEC) and enterprise perspectives. As a CLEC billing manager, he coordinated billing communications with other local and long distance companies, maintained compliance with tariffs in 48 states, and performed all data analysis associated with monthly bill runs. From an enterprise perspective, he was on the front lines of managing BYOD when the iPhone was first released and conducted due diligence on enterprise telecommunications spend environments. Mr. Park also worked on a sabermetric fantasy baseball website in the mid-1990s, providing Moneyball-like analysis years before Michael Lewis made the concept famous.
In addition to his analytics, telecom, and industry background, he has also been involved with online social media and social software for over 15 years, leading to a unique perspective on the social enterprise, social marketing, gamification, hyperlocalization, and the power of network effects associated with technology adoption.
Hyoun holds a Bachelor of Arts degree in Women's and Gender Studies from Amherst College and a Masters of Business Administration degree from Boston University.
Favorite Sites:
Nucleus Research - http://www.nucleusresearch.com
Nucleus' Standard ROI Tool, downloaded over 5 million times to help calculate the ROI of technology projects - http://www.roitool.com


3
A discussion on human capital analytics with Gene Pease, CEO of Capital Analytics.

4
A host of analytics thought leaders share their best-practices and experiences at the Business Analytics Summit in Chicago.

3
Text and social media analytics could be the next big thing for federal regulators and lawmakers.

9
Before you click "accept," open a new tab and do a Google search on that name and see what comes up.

25
As analytical people, we turn to the data to help us make sense of bad weather -- but don't always like what we learn.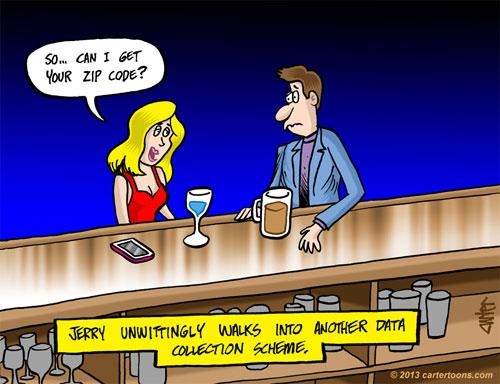 CARTOON ARCHIVE
Latest Archived Broadcast

Companies today must be analytically agile to compete based on their data and analytics.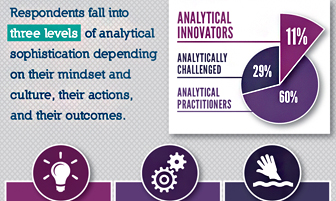 FULL INFOGRAPHIC | ARCHIVES
On-demand Video with Chat

Analytics-fueled data visualizations can be a real game-changer when you're exploring the data and assessing results.
Have a question or topic but don't want to write a blog? Post it on our readerboards and get feedback from the community!
MORE READERBOARDS
for the Business and IT Communities

Executive forums with additional hands-on learning opportunities offered around the world
Each ideal for practitioners, Business leaders & senior executives
NYC, Boston, Philadelphia, Chicago, Minneapolis/St. Paul, Rockville, San Francisco, Los Angeles/Irvine, Dallas, Atlanta


Blog


LEADERS FROM THE BUSINESS AND IT COMMUNITIES DUEL OVER CRITICAL TECHNOLOGY ISSUES

The Current Discussion
The Issue:
Data visualization is an up-and-coming technology for businesses that want to deliver analytical results in a visual way, enabling analysts the ability to spot patterns more easily and business users to absorb the insight at a glance and better understand what questions to ask of the data. But does it make more sense to train everybody to handle the visualization mandate or bring on visualization expertise? Our experts are divided on the question.
The Speakers:
Hyoun Park, Principal Analyst, Nucleus Research; Jonathan Schwabish, US Economist & Data Visualizer
MORE POINT/COUNTERPOINT BLOGS