Member Since: September 22, 2015

What makes March Madness basketball data analytics even better? A great visualization.
Monetizing Your Data authors Andrew Wells and Kathy Chiang join A2 radio to discuss the trouble with today's analytics programs and how to fix them.
Data governance is the secret infrastructure behind organizations that successfully leverage analytics to add value. Here's a closer look.
How the National Hockey League is using sensors and predictive analytics to learn more about fans and game play.
It may be impossible to predict the perfect bracket, but these academics have managed to predict perfectly the "at large" bids that were included in the March Madness NCAA college basketball tournament this year and with 96% accuracy over the last 6 years.

A2 Conversations

Information Resources

CARTERTOONS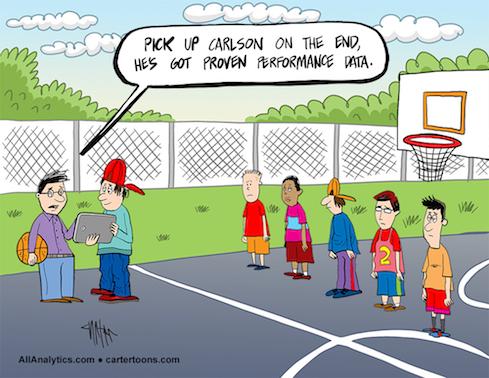 CARTERTOONS ARCHIVE

International Institute for Analytics Research Library