Big-data is ushering in great opportunities within the enterprise, but not without considerable change. The analytical tools and technologies must advance, as must the capabilities of the analytics team.

In our inaugural A2 digital audio program, listen in as business analytics thought-leader Tom Davenport shares his insights on this changing world. You'll learn how to:
Identify the big-data opportunity
Approach analytics as your data morphs from the traditional to the "big"
Reshape your analytics team to support big-data analytics
If you are already a registered user of AllAnalytics, please login to access this content without re-entering your information.

Imagine the possibilities if something like the Peeple app actually let us know how cranky we appear to others and they could rate us.
With income inequality a hot topic during election years, Robert goes to work on making graphs of income breakdowns easier to read.
The SAS-hosted conferences coming up in Las Vegas later this month -- A2015, PBLS, and CAO Summit -- offer an opportunity for self-directed educational experiences.
Don't forget the human element -- people who will consume data and put it into action -- in an analytics initiative. Chris Mazzei, global chief analytics officer at Ernst & Young, joins All Analytics Radio to share best practices in understanding from the start of a project how the resulting data might address business problems, change people's jobs, and change how customers interact with an organization.
For many companies a move to big data has been limited to use of location data, but there are so many other data types that they can use to make money and keep customers happy.

Information Resources

Radio Shows

Follow us on Twitter

SAS Best Practices & Training

Quick Poll

CARTERTOONS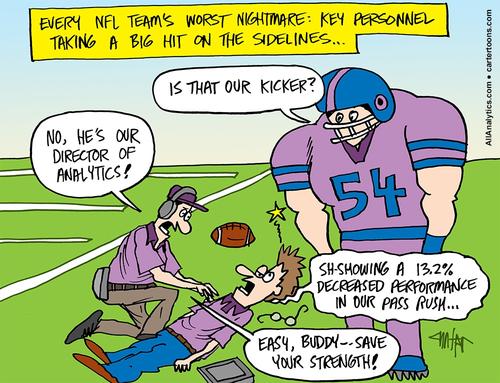 CARTERTOONS ARCHIVE

Like us on Facebook