Big-data is ushering in great opportunities within the enterprise, but not without considerable change. The analytical tools and technologies must advance, as must the capabilities of the analytics team.

In our inaugural A2 digital audio program, listen in as business analytics thought-leader Tom Davenport shares his insights on this changing world. You'll learn how to:
Identify the big-data opportunity
Approach analytics as your data morphs from the traditional to the "big"
Reshape your analytics team to support big-data analytics
If you are already a registered user of AllAnalytics, please login to access this content without re-entering your information.

It's a new world out there when it comes to analytics, and the old if/then model is no longer a sure thing.
Databases in general and relational databases in particular are intended to be most useful for knowledge representation in the context of validation -- when a theory has been formulated -- and the logical model representing it in the database can be used to validate it and further analyzed to derive additional implications of a theory.
There are surprising similarities between a successful data strategy and the painful process of getting music published and on the air.
Robert puts a new spin on Billy Joel's 1980s hit We Didn't Start the Fire.
A data-driven real estate application helps people find homes that are within a short commute to jobs that they might like.

Quick Poll

Information Resources

A2 Conversations

International Institute for Analytics Research Library

CARTERTOONS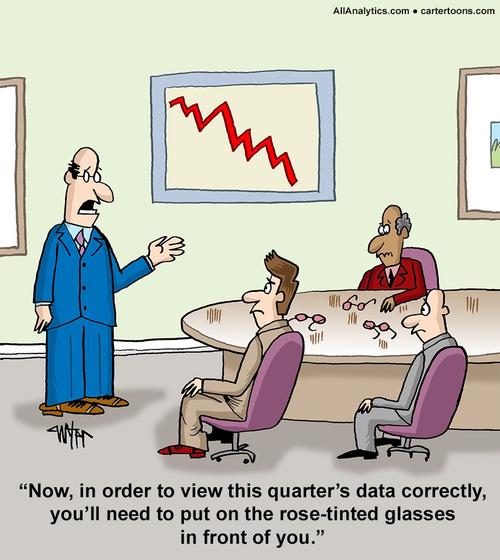 CARTERTOONS ARCHIVE