You've heard the expression, "Your company is only as good as its best employees." Perhaps it's with this in mind that human resources professionals are starting to place value on understanding human capital – and embracing analytics to get them the insight they need.

Tune in as Gene Pease, co-author of Human Capital Analytics and CEO of Capital Analytics LLP, explains how HR is using predictive analytics today. You'll learn how to:
Apply the same tools used in finance, marketing, and other business functions to human capital investments
Optimize and evaluate investments in people
Meet corporate accountability mandates
If you are already a registered user of AllAnalytics, please login to access this content without re-entering your information.

As we continue to view the limitations of the human brain that we think can only be addressed through artificial intelligence, we should take a minute to consider just how amazing that brain is.
While big data and analytics hold promise in finding cures for cancer, for some who are working on that research the challenge is very personal.
The issue of the UK leaving the EU raises the question of how the US would fit in Europe, at least in visual terms.
The governance dispute that led Uber and Lyft to abandon Austin could have implications for ride-hailing services in other cities.
All Analytics Radio takes a closer look at how analytics are shaping our selection of the next president, as well as a few hundred congressmen, senators, and governors.

A2 Conversations

Information Resources

Quick Poll

International Institute for Analytics Research Library

CARTERTOONS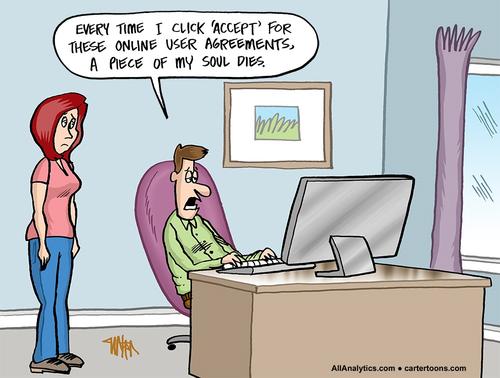 CARTERTOONS ARCHIVE