By now, we're all familiar with the notion that big-data is a big deal. Now, if you could only figure out what that means for your organization's particular situation and how to make the business case for big-data. It's time to think big, as recognized technology expert and award-winning author Phil Simon recommends in his latest book, Too Big to Ignore.
Tune in as Simon, in his inimitable style, tells us why big-data is worthy of its trendiness -- and not a fad to wish away. You'll hear:
Why big-data matters
How leading companies are taking advantage of big-data -- and how you can, too
How to separate big-data myths from reality
What a big-data world means for humanity
If you are already a registered user of AllAnalytics, please login to access this content without re-entering your information.

Do algorithms and AI eliminate bias or do they encode the biases of models? New work on AI policies is designed to shine the light on the black box of model design and use.
HIPAA is supposed to protect the privacy of your medical information, but the sale of anonymized medical data and advances in analytics have made it possible for organizations to re-link your name to your private records.
Career prospects are hot for both data analytics pros and cyber security specialists. Now CompTIA is introducing a certification that combines these specialities to apply analytics to cyber security.
There has been plenty of talk about the need for a chief analytics officer or chief data officer. But do you ever wonder what they do for a living?
Visual analytics tools, can enable non-statistician citizen data scientist to create models that use predictive or prescriptive analytics. These professionals can embed their business knowledge into the models they're testing, prototyping, or building.

A2 Conversations

Information Resources

CARTERTOONS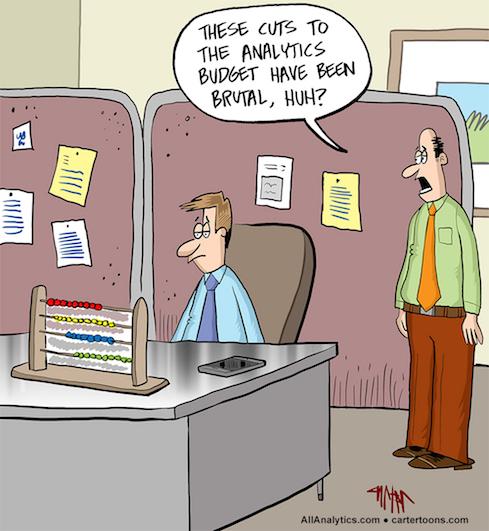 CARTERTOONS ARCHIVE

International Institute for Analytics Research Library

Quick Poll