By now, we're all familiar with the notion that big-data is a big deal. Now, if you could only figure out what that means for your organization's particular situation and how to make the business case for big-data. It's time to think big, as recognized technology expert and award-winning author Phil Simon recommends in his latest book, Too Big to Ignore.
Tune in as Simon, in his inimitable style, tells us why big-data is worthy of its trendiness -- and not a fad to wish away. You'll hear:
Why big-data matters
How leading companies are taking advantage of big-data -- and how you can, too
How to separate big-data myths from reality
What a big-data world means for humanity
If you are already a registered user of AllAnalytics, please login to access this content without re-entering your information.

Data governance is the secret infrastructure behind organizations that successfully leverage analytics to add value. Here's a closer look.
How the National Hockey League is using sensors and predictive analytics to learn more about fans and game play.
It may be impossible to predict the perfect bracket, but these academics have managed to predict perfectly the "at large" bids that were included in the March Madness NCAA college basketball tournament this year and with 96% accuracy over the last 6 years.
The role of the data scientist is changing before our eyes, both in the necessary skillsets and positioning within the company. A2 Radio looks at how the data science role is evolving.
Everybody knows how important analytics is to remaining competitive. Where does your company and industry stand in terms of advanced analytics maturity?

A2 Conversations

Information Resources

CARTERTOONS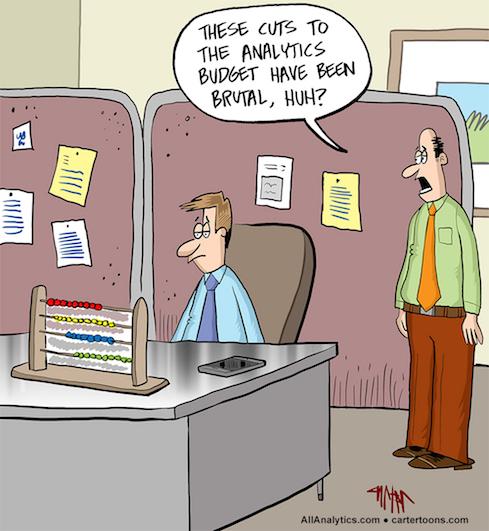 CARTERTOONS ARCHIVE

International Institute for Analytics Research Library

Quick Poll