By now, we're all familiar with the notion that big-data is a big deal. Now, if you could only figure out what that means for your organization's particular situation and how to make the business case for big-data. It's time to think big, as recognized technology expert and award-winning author Phil Simon recommends in his latest book, Too Big to Ignore.
Tune in as Simon, in his inimitable style, tells us why big-data is worthy of its trendiness -- and not a fad to wish away. You'll hear:
Why big-data matters
How leading companies are taking advantage of big-data -- and how you can, too
How to separate big-data myths from reality
What a big-data world means for humanity
If you are already a registered user of AllAnalytics, please login to access this content without re-entering your information.

Speakers from El Paso Community College illustrate how researchers and IT can work together using SAS tools to provide crucial information and encourage users to come up with new ideas for using analytics.
All Analytics Radio hosts Gwenn Bezard of the Aite Group on Friday at noon, as we discuss what the Internet of Things means to the relationship between customers and their insurance companies. We will look at the benefits and possible penalties that await individuals and companies that give insurers access to enterprise and home IoT systems.
Streaming analytics, which is drawing an increasing amount of interest, helps enterprises by visualizing the business in real-time, cutting preventable losses, automating immediate actions, and detecting urgent conditions.
The Interop IoT Summit highlighted why it's time to break our image of the Internet of Things into multiple small chunks, so we don't confuse consumer IoT with what goes on at industrial sites and in the commercial world.
At the All Analytics Roundtable at the InformationWeek Elite 100 conference, IT and analytics executives emphasized why serving people ranks ahead of bottom-line results.

A2 Conversations

Information Resources

CARTERTOONS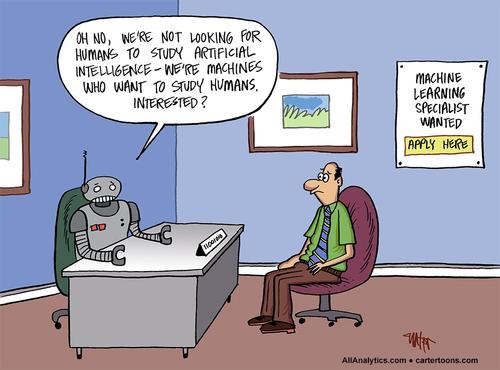 CARTERTOONS ARCHIVE

SAS Best Practices & Training

Quick Poll