If your company treats consumer privacy as a burden -- going through the motions more than anything else -- it's not alone. But what a mistake!

Effective privacy management actually affords companies the opportunity to establish and nurture customer relationships. So suggest marketing professors Avi Goldfarb, at the University of Toronto's Rotman School of Management, and Catherine Tucker, at the MIT Sloan School of Management. Rather than treating consumer privacy as the elephant in the room, companies should instead use consumer privacy controls as a key marketing and strategic variable, they say in a recent MIT Sloan Management Review article, "Why Managing Consumer Privacy Can Be an Opportunity."

Tune in to hear more of Goldfarb's and Tucker's thought leadership on delivering positive brand experience through consumer privacy management. You'll learn how to:
Build consumer trust
Differentiate between data security and data privacy
Establish a culture of data courtesy
Embrace consumer privacy as a marketing opportunity
If you are already a registered user of AllAnalytics, please login to access this content without re-entering your information.


5
If you're carrying a smartphone, there are dozens of entities that want to track your movements in exchange for serving you coupons and helpful information. Apple is the latest to join the fray with its iBeacon Bluetooth-based feature.

1
ConAgra HR analytics professionals share the promises and pitfalls of three projects.

11
Loyalty programs are far from the cure-all for customer engagement, but understanding your shoppers, their preferences, and their shopping habits is key to creating long-term value and competing effectively in the new grocery future.

9
ConAgra analytics professionals lay down the law for using predictive analytics for employee purposes.

1
The latest 3D printing and simulation technologies will upend traditional manufacturing models.
Latest Archived Broadcast

You've all heard about the impending shortage of analytical talent and the increasing demand for big-data professionals in particular. Now find out about your big-data earning power.
December 11th 2pm EST Wednesday
December 17th 1pm EST Tuesday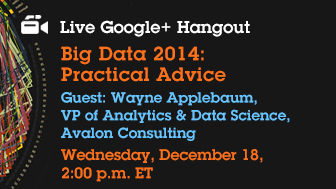 Have a question or topic but don't want to write a blog? Post it on our readerboards and get feedback from the community!
BethSchultz on
M.S. programs in Massachusetts focused on big data?
MORE READERBOARDS
On-demand Video with Chat

As retailers evolve toward an omnichannel environment, much of their success will depend on how effectively they use big-data and analytics.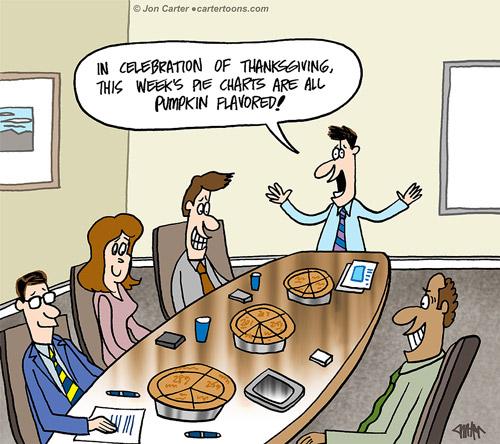 CARTOON ARCHIVE
for the Business and IT Communities

Executive forums with additional hands-on learning opportunities offered around the world
Each ideal for practitioners, Business leaders & senior executives


Blog


LEADERS FROM THE BUSINESS AND IT COMMUNITIES DUEL OVER CRITICAL TECHNOLOGY ISSUES

The Current Discussion
The Issue:
Data visualization is an up-and-coming technology for businesses that want to deliver analytical results in a visual way, enabling analysts the ability to spot patterns more easily and business users to absorb the insight at a glance and better understand what questions to ask of the data. But does it make more sense to train everybody to handle the visualization mandate or bring on visualization expertise? Our experts are divided on the question.
The Speakers:
Hyoun Park, Principal Analyst, Nucleus Research; Jonathan Schwabish, US Economist & Data Visualizer
MORE POINT/COUNTERPOINT BLOGS