We've seen time and again how companies like Amazon and Google have unlocked value from the massive amounts of data they collect in the creation of new, highly personalized services. But what happens when enterprises of every ilk learn to bring their big data value down to the personal level.
Tune in on Tuesday, January 21 at 2 p.m. EST to learn how to:
Explore the rise of the quantified self
Get started with personalized big data
Engage employees and customers on a personal level
Join Hyoun Park, co-founder and principal consultant of DataHive Consulting, to learn why the personalization of big data will change how we approach our lives – from the way we learn to how we obtain healthcare, interact with the outside world, and even watch sports.
If you are already a registered user of AllAnalytics, please login to access this content without re-entering your information.

HIPAA is supposed to protect the privacy of your medical information, but the sale of anonymized medical data and advances in analytics have made it possible for organizations to re-link your name to your private records.
Career prospects are hot for both data analytics pros and cyber security specialists. Now CompTIA is introducing a certification that combines these specialities to apply analytics to cyber security.
There has been plenty of talk about the need for a chief analytics officer or chief data officer. But do you ever wonder what they do for a living?
Visual analytics tools, can enable non-statistician citizen data scientist to create models that use predictive or prescriptive analytics. These professionals can embed their business knowledge into the models they're testing, prototyping, or building.
Are your digital marketers creating gaps in customer privacy? They could be unless they vet tags and third-party app access.  Here's how to do the vetting.

A2 Conversations

Information Resources

CARTERTOONS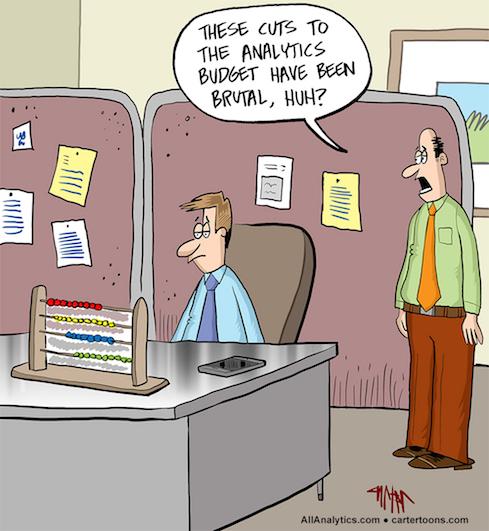 CARTERTOONS ARCHIVE

International Institute for Analytics Research Library

Quick Poll