We've seen time and again how companies like Amazon and Google have unlocked value from the massive amounts of data they collect in the creation of new, highly personalized services. But what happens when enterprises of every ilk learn to bring their big data value down to the personal level.
Tune in on Tuesday, January 21 at 2 p.m. EST to learn how to:
Explore the rise of the quantified self
Get started with personalized big data
Engage employees and customers on a personal level
Join Hyoun Park, co-founder and principal consultant of DataHive Consulting, to learn why the personalization of big data will change how we approach our lives – from the way we learn to how we obtain healthcare, interact with the outside world, and even watch sports.
If you are already a registered user of AllAnalytics, please login to access this content without re-entering your information.


0
Hiring and getting hired is pretty tricky in an era when data professionals don't even know what to call themselves.

14
Please participate in the All Analytics reader survey, and help to shape the content that we deliver to you and your peers in the analytics community.

8
By allowing a organization to steadily evolve under pressure, it can emerge holistically more fit to compete and perform than before.

27
It may be time for a new framework for IT in your organization, one that supports new concepts and innovation while not forgetting about operations, according to author and consultant Jill Dyché.

3
The DEA data shows that the potency of marijuana has more than doubled in recent years, and using SAS the data is even more clear.
Latest Archived Broadcast

Learn about trusting the cloud as a home for big data applications, best practices that you and your provide should follow.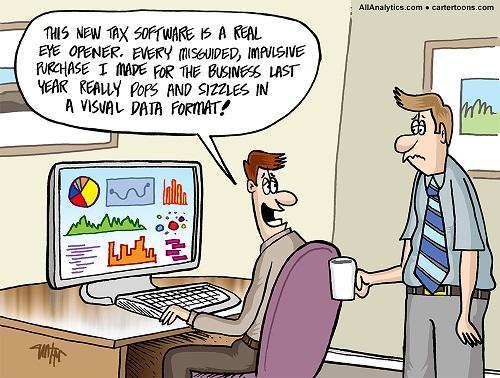 CARTOON ARCHIVE
On-demand Video with Chat

Enterprises are struggling through a major talent gap when it comes to data scientists.
A SAS Information Resource










MORE
Have a question or topic but don't want to write a blog? Post it on our readerboards and get feedback from the community!
MORE READERBOARDS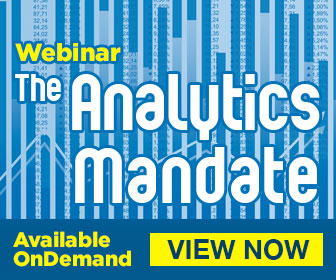 for the Business and IT Communities

Executive forums with additional hands-on learning opportunities offered around the world
Each ideal for practitioners, Business leaders & senior executives

Blog


LEADERS FROM THE BUSINESS AND IT COMMUNITIES DUEL OVER CRITICAL TECHNOLOGY ISSUES

The Current Discussion
The Issue:
Data visualization is an up-and-coming technology for businesses that want to deliver analytical results in a visual way, enabling analysts the ability to spot patterns more easily and business users to absorb the insight at a glance and better understand what questions to ask of the data. But does it make more sense to train everybody to handle the visualization mandate or bring on visualization expertise? Our experts are divided on the question.
The Speakers:
Hyoun Park, Principal Analyst, Nucleus Research; Jonathan Schwabish, US Economist & Data Visualizer
MORE POINT/COUNTERPOINT BLOGS