We've seen time and again how companies like Amazon and Google have unlocked value from the massive amounts of data they collect in the creation of new, highly personalized services. But what happens when enterprises of every ilk learn to bring their big data value down to the personal level.
Tune in on Tuesday, January 21 at 2 p.m. EST to learn how to:
Explore the rise of the quantified self
Get started with personalized big data
Engage employees and customers on a personal level
Join Hyoun Park, co-founder and principal consultant of DataHive Consulting, to learn why the personalization of big data will change how we approach our lives – from the way we learn to how we obtain healthcare, interact with the outside world, and even watch sports.
If you are already a registered user of AllAnalytics, please login to access this content without re-entering your information.

If the analytics sector needs a virtual pat on the back, they can find it in the 2017 salary projections released by Robert Half Technology.
While the availability and collection of data are compelling companies to invest in demand signal management solutions to support their planning processes, many have not gotten the return on their investment. However, others are realizing that the real value is in visualization, exploration, and predictive analytics.
The tale of a decade-old algorithm should raise concerns about how data and algorithms get reused in unexpected ways.
A closer look at SAS 360 Engage, which enables organizations to interact with consumers by allowing them to create, manage and deliver digital content over web and mobile channels.
It's a new world out there when it comes to analytics, and the old if/then model is no longer a sure thing.

Quick Poll

Information Resources

A2 Conversations

International Institute for Analytics Research Library

CARTERTOONS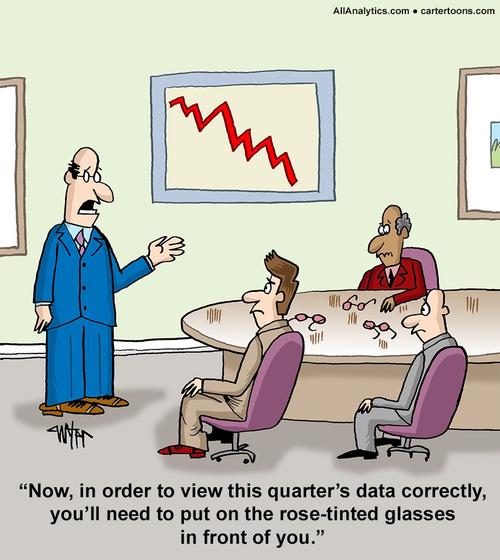 CARTERTOONS ARCHIVE