We've seen time and again how companies like Amazon and Google have unlocked value from the massive amounts of data they collect in the creation of new, highly personalized services. But what happens when enterprises of every ilk learn to bring their big data value down to the personal level.
Tune in on Tuesday, January 21 at 2 p.m. EST to learn how to:
Explore the rise of the quantified self
Get started with personalized big data
Engage employees and customers on a personal level
Join Hyoun Park, co-founder and principal consultant of DataHive Consulting, to learn why the personalization of big data will change how we approach our lives – from the way we learn to how we obtain healthcare, interact with the outside world, and even watch sports.
If you are already a registered user of AllAnalytics, please login to access this content without re-entering your information.

As we continue to view the limitations of the human brain that we think can only be addressed through artificial intelligence, we should take a minute to consider just how amazing that brain is.
While big data and analytics hold promise in finding cures for cancer, for some who are working on that research the challenge is very personal.
The issue of the UK leaving the EU raises the question of how the US would fit in Europe, at least in visual terms.
The governance dispute that led Uber and Lyft to abandon Austin could have implications for ride-hailing services in other cities.
All Analytics Radio takes a closer look at how analytics are shaping our selection of the next president, as well as a few hundred congressmen, senators, and governors.

A2 Conversations

Information Resources

Quick Poll

International Institute for Analytics Research Library

CARTERTOONS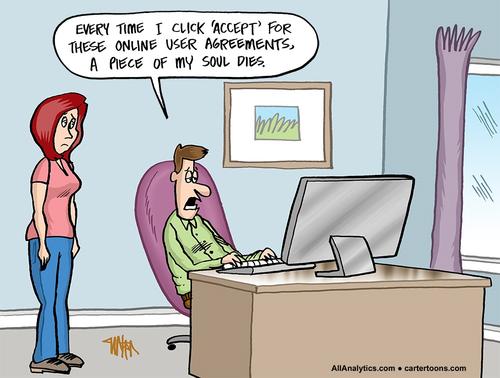 CARTERTOONS ARCHIVE