Lots of companies use traditional survey-based methods, like Net Promoter Score, to get a measure of customer satisfaction. But for today's always-on enterprises, these methods are proving of increasingly limited value: They can't be done with great enough frequency or detail, at reasonable cost, to provide an up-to-date read on customer satisfaction.
Business process experts Peter Gloor, a research scientist with the MIT Center for Collective Intelligence, and Gianni Giacomelli, CMO and SVP of product innovation at GE-spinoff Genpact, think they've found a better, quicker, and cheaper way. As they discuss in the MIT Sloan Management Review article, "Reading Global Clients' Signals," they've developed a method for monitoring and predicting customer satisfaction by analyzing the social network structure of email interactions between service providers and their clients. In this A2 Radio episode, Gloor will share an overview of their novel approach. You'll learn about:
Applying social network analysis to email interactions
Evaluating social network metrics
Predicting the satisfaction of email users
Using this method for any collaborative work relationship
If you are already a registered user of AllAnalytics, please login to access this content without re-entering your information.

Do algorithms and AI eliminate bias or do they encode the biases of models? New work on AI policies is designed to shine the light on the black box of model design and use.
HIPAA is supposed to protect the privacy of your medical information, but the sale of anonymized medical data and advances in analytics have made it possible for organizations to re-link your name to your private records.
Career prospects are hot for both data analytics pros and cyber security specialists. Now CompTIA is introducing a certification that combines these specialities to apply analytics to cyber security.
There has been plenty of talk about the need for a chief analytics officer or chief data officer. But do you ever wonder what they do for a living?
Visual analytics tools, can enable non-statistician citizen data scientist to create models that use predictive or prescriptive analytics. These professionals can embed their business knowledge into the models they're testing, prototyping, or building.

A2 Conversations

Information Resources

CARTERTOONS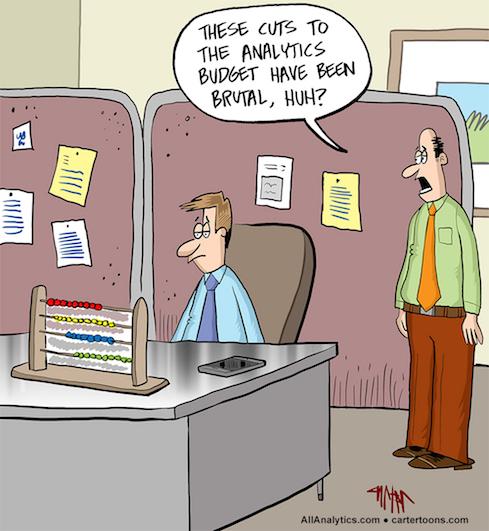 CARTERTOONS ARCHIVE

International Institute for Analytics Research Library

Quick Poll