Lots of companies use traditional survey-based methods, like Net Promoter Score, to get a measure of customer satisfaction. But for today's always-on enterprises, these methods are proving of increasingly limited value: They can't be done with great enough frequency or detail, at reasonable cost, to provide an up-to-date read on customer satisfaction.
Business process experts Peter Gloor, a research scientist with the MIT Center for Collective Intelligence, and Gianni Giacomelli, CMO and SVP of product innovation at GE-spinoff Genpact, think they've found a better, quicker, and cheaper way. As they discuss in the MIT Sloan Management Review article, "Reading Global Clients' Signals," they've developed a method for monitoring and predicting customer satisfaction by analyzing the social network structure of email interactions between service providers and their clients. In this A2 Radio episode, Gloor will share an overview of their novel approach. You'll learn about:
Applying social network analysis to email interactions
Evaluating social network metrics
Predicting the satisfaction of email users
Using this method for any collaborative work relationship
If you are already a registered user of AllAnalytics, please login to access this content without re-entering your information.

As our current All Analytics Quick Poll highlights, there's proof that even analytics projects that hold hard-to-quantify goals are providing organizations with real-world benefits.
Organizations that are considering outsourcing options for their analytics initiatives need to take a critical look and plan carefully. Many companies find themselves opting for only limited outsourcing.
With summer vacation time approaching, Robert uses SAS Graph to highlight some of the most surreal destinations in the US.
While it makes sense to search social media activity as part of background checks for federal job applicants, how that third-party data gets used and secured raises some concerns in Congress.
Consider this: Is knowledge in your organization created by technology or by the people associated with the organization? Bryan Beverly kicks off the discussion.

A2 Conversations

Information Resources

CARTERTOONS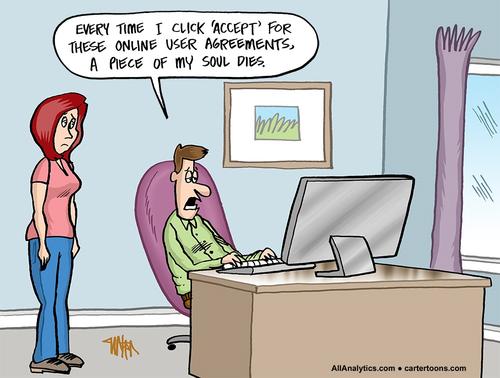 CARTERTOONS ARCHIVE

International Institute for Analytics Research Library

Quick Poll