In the half-dozen years since thought-leader Tom Davenport co-authored the seminal management book Competing on Analytics: The New Science of Winning, he has worked with well over 100 companies on how to use analytics to competitive advantage. So when big data entered the business parlance several years back, you'd have thought he'd have been a natural for proclaiming its virtues. But Davenport was a Johnny-come-lately to the big-data party, a self-admitted skeptic who converted only after systematically studying big data from every which way.
Davenport details his conversion in his latest book, Big Data at Work: Dispelling the Myths, Uncovering the Opportunities. But, more importantly, he explains why you and your company need to recognize big data's importance. Tune in to learn how to:
Differentiate between conventional analytics and big data
Deconstruct big data for effective understanding
Mobilize around big data
Make effective decisions using big data
Use big data to develop new products and services
If you are already a registered user of AllAnalytics, please login to access this content without re-entering your information.

A closer look at SAS 360 Engage, which enables organizations to interact with consumers by allowing them to create, manage and deliver digital content over web and mobile channels.
It's a new world out there when it comes to analytics, and the old if/then model is no longer a sure thing.
Databases in general and relational databases in particular are intended to be most useful for knowledge representation in the context of validation -- when a theory has been formulated -- and the logical model representing it in the database can be used to validate it and further analyzed to derive additional implications of a theory.
There are surprising similarities between a successful data strategy and the painful process of getting music published and on the air.
Robert puts a new spin on Billy Joel's 1980s hit We Didn't Start the Fire.

Quick Poll

Information Resources

A2 Conversations

International Institute for Analytics Research Library

CARTERTOONS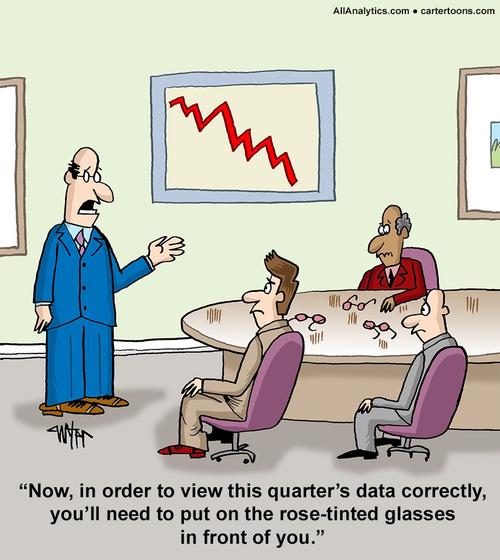 CARTERTOONS ARCHIVE