In the half-dozen years since thought-leader Tom Davenport co-authored the seminal management book Competing on Analytics: The New Science of Winning, he has worked with well over 100 companies on how to use analytics to competitive advantage. So when big data entered the business parlance several years back, you'd have thought he'd have been a natural for proclaiming its virtues. But Davenport was a Johnny-come-lately to the big-data party, a self-admitted skeptic who converted only after systematically studying big data from every which way.
Davenport details his conversion in his latest book, Big Data at Work: Dispelling the Myths, Uncovering the Opportunities. But, more importantly, he explains why you and your company need to recognize big data's importance. Tune in to learn how to:
Differentiate between conventional analytics and big data
Deconstruct big data for effective understanding
Mobilize around big data
Make effective decisions using big data
Use big data to develop new products and services
If you are already a registered user of AllAnalytics, please login to access this content without re-entering your information.

For all the good that data can do for us, data lets us down when election day nears.
Don't be fooled by the promises that denormalization in data management will provide performance gains at no cost. The real cost will be at the expense of analytics.
Check out the Gartner list of technology trends for 2017 and see just how important you and your data analytics pros have become. Then go ask the boss for a raise.
Check out the difference in healthcare spending in the US versus other nations around the globe.
When governments make decisions,sometimes the value of a human life comes down to a formula, VSL.

Quick Poll

Information Resources

A2 Conversations

International Institute for Analytics Research Library

CARTERTOONS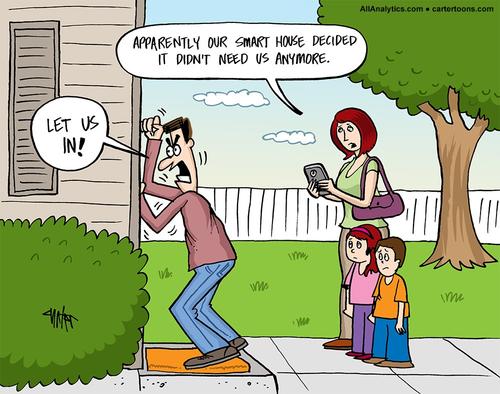 CARTERTOONS ARCHIVE