In the half-dozen years since thought-leader Tom Davenport co-authored the seminal management book Competing on Analytics: The New Science of Winning, he has worked with well over 100 companies on how to use analytics to competitive advantage. So when big data entered the business parlance several years back, you'd have thought he'd have been a natural for proclaiming its virtues. But Davenport was a Johnny-come-lately to the big-data party, a self-admitted skeptic who converted only after systematically studying big data from every which way.
Davenport details his conversion in his latest book, Big Data at Work: Dispelling the Myths, Uncovering the Opportunities. But, more importantly, he explains why you and your company need to recognize big data's importance. Tune in to learn how to:
Differentiate between conventional analytics and big data
Deconstruct big data for effective understanding
Mobilize around big data
Make effective decisions using big data
Use big data to develop new products and services
If you are already a registered user of AllAnalytics, please login to access this content without re-entering your information.

Fabian Pascal explores the question of whether the relational model represents science.
Your analytics initiative might be just enough to elevate your organization into the InformationWeek Elite 100 list of the most innovative users of information technology.
For hotels personalization requires teamwork across the diverse marketing, operations, and revenue management groups.
Maybe it's time for the analytics profession to unite under a single slogan that inspires quality and innovation, something that will help you avoid being one of those case studies where big data analytics went awry.
Email and survey communications company Emma shared 18 interesting facts and bits of advice for optimizing email marketing efforts.

Information Resources

Radio Shows

Follow us on Twitter

SAS Best Practices & Training

Quick Poll

CARTERTOONS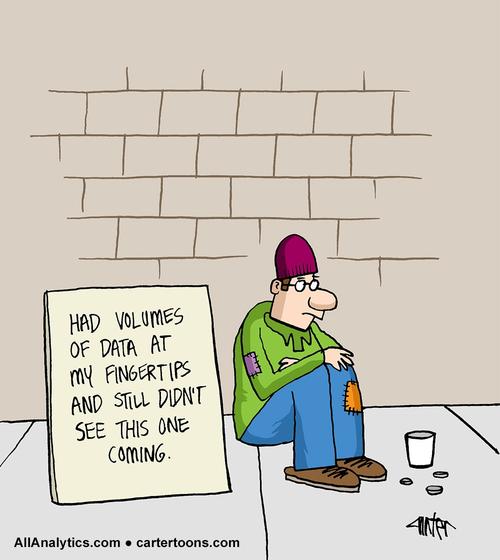 CARTERTOONS ARCHIVE

Like us on Facebook