IT and lines of business (LOBs) have long been known to butt heads over data accessibility and business intelligence. And now, with the rising strategic importance of analytics and data-driven decision making, the infighting is intensifying. Many LOBs, as a recent IDC study shows, are deliberately working around IT to fulfill their data and analytics needs. But it's not too late for CIOs to regain their authority, says IDC.
Big data, in fact, provides them the perfect opportunity. It requires an advanced enterprise analytics strategy, and an IT foundation capable of supporting it. Smart CIOs will take advantage, reasserting IT as trusted advisor for enterprise big-data initiatives.
As a former CIO (at Medtronics), James Dallas has given IT's role in big data a lot of thought. And he, too, believes it presents a great opportunity for CIOs, as he shared in a recent webinar series, "Busting the Four Analytics Myths" (watch on demand). Tune in to this A2 Radio episode for his thoughts on analytics, big data, and IT. You'll learn about the importance of:
Elevating IT throughout the enterprise
Shifting IT's focus from control to collaboration
Making peace with the business
If you are already a registered user of AllAnalytics, please login to access this content without re-entering your information.

A survey by Accenture and GE highlights the reasons why industrial sector companies need to care about big data analytics.
Data lakes have the potential to give analytics teams safe access to a broad range of enterprise data while saving on time and cost at the transformation stage.
The nuts and bolts of great marketing are driven by analytics and a tight alignment between the chief marketing officer and the chief information officer, according to the chief administrative officer at the Las Vegas Sands.
One of the beauties of online communities is that answers to technical and business questions are often just a Google search away.

1
Professional hockey is scrambling to take advantage of analytics that have proven themselves in several other sports.
Latest Archived Broadcast

If anybody knows how to finesse predictive insight out of data, it's this A2 Radio guest, John Elder, founder and president of Elder Research. Tune in Wednesday, Oct. 15, at 3:00 p.m. ET.
October 30th 2pm EDT Thursday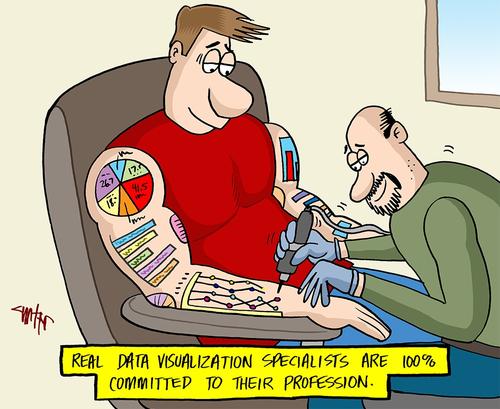 CARTOON ARCHIVE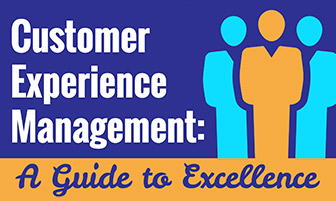 FULL INFOGRAPHIC | ARCHIVES
A SAS Information Resource










MORE
Have a question or topic but don't want to write a blog? Post it on our readerboards and get feedback from the community!
Lyndon_Henry on
Tracking criminals with social media + crowdsourcing
magneticnorth on
Tracking criminals with social media + crowdsourcing
MORE READERBOARDS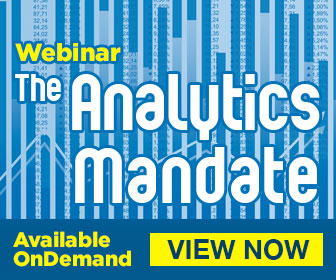 for the Business and IT Communities

Executive forums with additional hands-on learning opportunities offered around the world
Each ideal for practitioners, Business leaders & senior executives
On-demand Video with Chat

As retailers evolve toward an omnichannel environment, much of their success will depend on how effectively they use big-data and analytics.

Blog


LEADERS FROM THE BUSINESS AND IT COMMUNITIES DUEL OVER CRITICAL TECHNOLOGY ISSUES

The Current Discussion
The Issue:
Data visualization is an up-and-coming technology for businesses that want to deliver analytical results in a visual way, enabling analysts the ability to spot patterns more easily and business users to absorb the insight at a glance and better understand what questions to ask of the data. But does it make more sense to train everybody to handle the visualization mandate or bring on visualization expertise? Our experts are divided on the question.
The Speakers:
Hyoun Park, Principal Analyst, Nucleus Research; Jonathan Schwabish, US Economist & Data Visualizer
MORE POINT/COUNTERPOINT BLOGS