The video player will load automatically when the live video begins. If the video does not start automatically for you, please refresh the page. Please make sure you have the latest version of Adobe Flash for your Internet browser via Adobe's web site.
AllAnalytics Audio Live Chat



6
ConAgra analytics professionals lay down the law for using predictive analytics for employee purposes.

0
The latest 3D printing and simulation technologies will upend traditional manufacturing models.

3
For travel sites, predicting customer preferences is no longer a luxury.

5
Startup Host Committee is using data know-how to run a successful party planning service in New York City.

6
Startup Enterprise Jungle combines enterprise social networking with predictive analytics to smooth organizational relationships.
Latest Archived Broadcast

You've all heard about the impending shortage of analytical talent and the increasing demand for big-data professionals in particular. Now find out about your big-data earning power.
December 11th 2pm EST Wednesday
December 17th 1pm EST Tuesday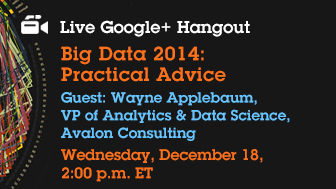 Have a question or topic but don't want to write a blog? Post it on our readerboards and get feedback from the community!
xrmx89x on
M.S. programs in Massachusetts focused on big data?
MORE READERBOARDS
On-demand Video with Chat

As retailers evolve toward an omnichannel environment, much of their success will depend on how effectively they use big-data and analytics.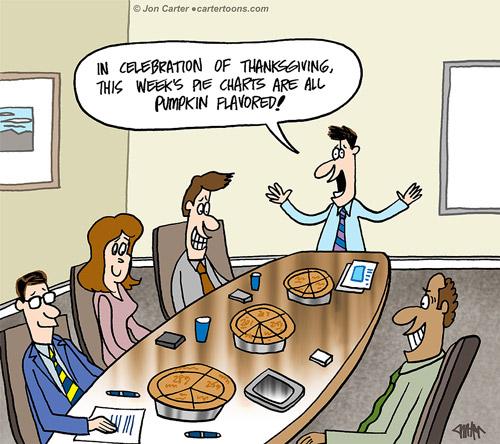 CARTOON ARCHIVE
for the Business and IT Communities

Executive forums with additional hands-on learning opportunities offered around the world
Each ideal for practitioners, Business leaders & senior executives


Blog


LEADERS FROM THE BUSINESS AND IT COMMUNITIES DUEL OVER CRITICAL TECHNOLOGY ISSUES

The Current Discussion
The Issue:
Data visualization is an up-and-coming technology for businesses that want to deliver analytical results in a visual way, enabling analysts the ability to spot patterns more easily and business users to absorb the insight at a glance and better understand what questions to ask of the data. But does it make more sense to train everybody to handle the visualization mandate or bring on visualization expertise? Our experts are divided on the question.
The Speakers:
Hyoun Park, Principal Analyst, Nucleus Research; Jonathan Schwabish, US Economist & Data Visualizer
MORE POINT/COUNTERPOINT BLOGS