The ability to explore data visually and deliver analytics results in dynamic data visualizations can help companies gain better and quicker insight for decision making. Visual analytics may seem like a technology for the big guys only, but it holds considerable power for small and midsized businesses, too.
SMB experts Sanjeev Aggarwal and Laurie McCabe, partners at the technology consulting firm SMB Group, will join us Thursday, July 11, at 2:00 p.m. ET (11:00 a.m. PT) for a video chat on how SMBs can benefit from the use of visual analytics. Tune in to learn:
Why spreadsheets, reports, and static graphics aren't enough anymore
How visualization lets business users get more value from information
What to look for in data visualization tools and what to consider when figuring out which will work best for your company
How to create a visually oriented data culture
If you are already a registered user of AllAnalytics, please login to access this content without re-entering your information.

Fabian Pascal explores the question of whether the relational model represents science.
Your analytics initiative might be just enough to elevate your organization into the InformationWeek Elite 100 list of the most innovative users of information technology.
For hotels personalization requires teamwork across the diverse marketing, operations, and revenue management groups.
Maybe it's time for the analytics profession to unite under a single slogan that inspires quality and innovation, something that will help you avoid being one of those case studies where big data analytics went awry.
Email and survey communications company Emma shared 18 interesting facts and bits of advice for optimizing email marketing efforts.

Information Resources

Radio Shows

Follow us on Twitter

SAS Best Practices & Training

Quick Poll

CARTERTOONS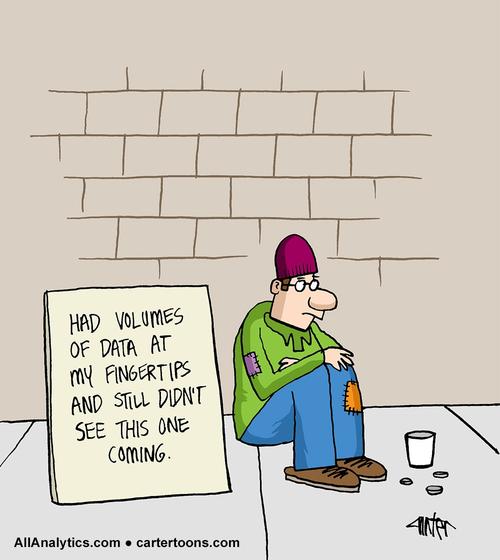 CARTERTOONS ARCHIVE

Like us on Facebook