The ability to explore data visually and deliver analytics results in dynamic data visualizations can help companies gain better and quicker insight for decision making. Visual analytics may seem like a technology for the big guys only, but it holds considerable power for small and midsized businesses, too.
SMB experts Sanjeev Aggarwal and Laurie McCabe, partners at the technology consulting firm SMB Group, will join us Thursday, July 11, at 2:00 p.m. ET (11:00 a.m. PT) for a video chat on how SMBs can benefit from the use of visual analytics. Tune in to learn:
Why spreadsheets, reports, and static graphics aren't enough anymore
How visualization lets business users get more value from information
What to look for in data visualization tools and what to consider when figuring out which will work best for your company
How to create a visually oriented data culture
If you are already a registered user of AllAnalytics, please login to access this content without re-entering your information.


0
Artists are finding inspiration in data.

3
Matthew Brodsky takes a look at the book Real-World Analytics and chats with the author about team building.

9
Companies like Personal BlackBox, with the Personal Data Independence Trust, aim to make consumer-to-business data marketplace a reality.

6
The Federal Trade Commission's discussion of exclusionary and biased big-data initiatives can serve as a call for data scientists and their clients to ask hard questions of their data.

0
In a new report, TDWI highlights the seven benefits of using marketing analytics.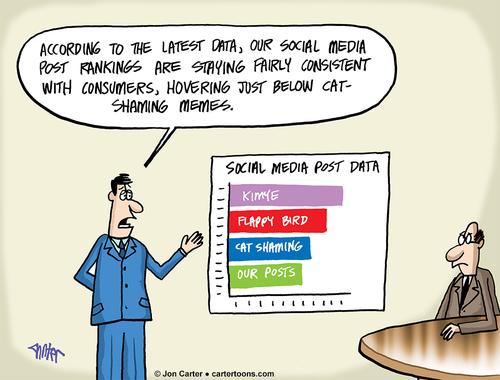 CARTOON ARCHIVE
A SAS Information Resource










MORE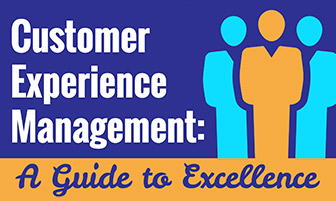 FULL INFOGRAPHIC | ARCHIVES
Latest Archived Broadcast

Diego Klabjan, chair of the INFORMS University Analytics Program Committee and program director for Northwestern University's Master of Science in Analytics program, gives his advice for figuring out where to get an advanced analytics degree.
October 15th 3pm EDT Wednesday
October 30th 2pm EDT Thursday
Have a question or topic but don't want to write a blog? Post it on our readerboards and get feedback from the community!
BethSchultz on
Tracking criminals with social media + crowdsourcing
Lyndon_Henry on
Tracking criminals with social media + crowdsourcing
CandidoNick on
Whew, that's a relief! Millennials actually reading...
MORE READERBOARDS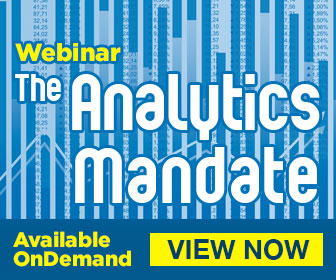 for the Business and IT Communities

Executive forums with additional hands-on learning opportunities offered around the world
Each ideal for practitioners, Business leaders & senior executives
On-demand Video with Chat

As retailers evolve toward an omnichannel environment, much of their success will depend on how effectively they use big-data and analytics.


Blog


LEADERS FROM THE BUSINESS AND IT COMMUNITIES DUEL OVER CRITICAL TECHNOLOGY ISSUES

The Current Discussion
The Issue:
Data visualization is an up-and-coming technology for businesses that want to deliver analytical results in a visual way, enabling analysts the ability to spot patterns more easily and business users to absorb the insight at a glance and better understand what questions to ask of the data. But does it make more sense to train everybody to handle the visualization mandate or bring on visualization expertise? Our experts are divided on the question.
The Speakers:
Hyoun Park, Principal Analyst, Nucleus Research; Jonathan Schwabish, US Economist & Data Visualizer
MORE POINT/COUNTERPOINT BLOGS