The ability to explore data visually and deliver analytics results in dynamic data visualizations can help companies gain better and quicker insight for decision making. Visual analytics may seem like a technology for the big guys only, but it holds considerable power for small and midsized businesses, too.
SMB experts Sanjeev Aggarwal and Laurie McCabe, partners at the technology consulting firm SMB Group, will join us Thursday, July 11, at 2:00 p.m. ET (11:00 a.m. PT) for a video chat on how SMBs can benefit from the use of visual analytics. Tune in to learn:
Why spreadsheets, reports, and static graphics aren't enough anymore
How visualization lets business users get more value from information
What to look for in data visualization tools and what to consider when figuring out which will work best for your company
How to create a visually oriented data culture
If you are already a registered user of AllAnalytics, please login to access this content without re-entering your information.

A closer look at SAS 360 Engage, which enables organizations to interact with consumers by allowing them to create, manage and deliver digital content over web and mobile channels.
It's a new world out there when it comes to analytics, and the old if/then model is no longer a sure thing.
Databases in general and relational databases in particular are intended to be most useful for knowledge representation in the context of validation -- when a theory has been formulated -- and the logical model representing it in the database can be used to validate it and further analyzed to derive additional implications of a theory.
There are surprising similarities between a successful data strategy and the painful process of getting music published and on the air.
Robert puts a new spin on Billy Joel's 1980s hit We Didn't Start the Fire.

Quick Poll

Information Resources

A2 Conversations

International Institute for Analytics Research Library

CARTERTOONS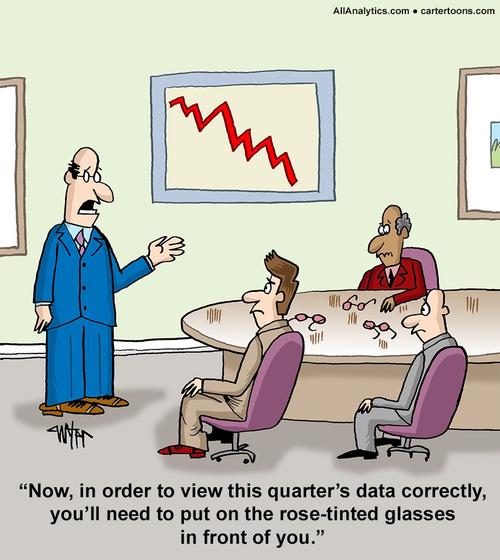 CARTERTOONS ARCHIVE