With savvy, smartphone-touting shoppers in abundance, leading retailers know how critical it is to converge their physical, online, and mobile shopping worlds. Technologies like location-based mobile apps, augmented reality, and advanced search are hastening the inexorable blurring between physical and online retailing – and, for those retailers caught unaware, between them and their competitors.
As retailers evolve toward an omnichannel environment, much of their success will depend on how effectively they use big-data and analytics, as business professors Erik Brynjolfsson, Yu Jeffrey Hu, and Mohammad S. Rahman note in their recent MIT Sloan Management Review report, "Competing in the Age of Omnichannel Retailing." Tune in as the three authors join us for a discussion on success strategies for omnichannel retailing. You'll learn how big-data and analytics can be the basis by which you:
Finesse pricing strategies
Create new shopping experiences for customers
Fortify customer relationships
Capitalize on the manufacturing opportunity
Guest bios
Dr. Erik Brynjolfsson is the Scussel Family Professor at MIT Sloan School of Management. His major areas of expertise are the efficient use of IT, particularly the Internet, and analysis of optimal pricing and product variety online. With coauthor Yu Jeffrey Hu he published a ground-breaking paper on the "long-tail's" growth in recent years. He holds degrees from Harvard University and MIT.
Dr. Yu Jeffrey Hu is an Associate Professor at Georgia Institute of Technology's Scheller College of Business. He coauthored the seminal paper examining the long-tail in Internet retail, and has since continued examining the Internet's unique role in the marketplace with examinations of the market effects of social media. He has consulted for many major firms, including Amazon, Cisco, and HP.
Dr. Mohammad Saifur Rahman is an Associate Professor at the Haskayne School of Business at the University of Calgary. His research is focused on the phenomena that distinguish online markets from the conventional, including consumer behavior as it relates to technology and the in-practice differences between Internet and physical market execution. He recently won the Dean's "Outstanding New Scholar" award at the Haskayne School of Business.
If you are already a registered user of AllAnalytics, please login to access this content without re-entering your information.

Numbers in the InformationWeek 2015 Analytics & BI Survey highlight some possible differences in how we perceive data quality.
For manufacturing companies, moving from an undifferentiated to a segmented supply chain is almost an imperative, even though doing so adds a layer of complexity for which many manufacturing companies are not ready.
The hospitality industry seems to be accepting and embracing that the volume, variety, and velocity of data today is creating a big-data challenge (and opportunity) for the sector.
Gasoline prices are down, but in some states they are really low.

1
A software industry survey shows that executives have pretty high expectations for what analytics initiatives can bring to their businesses. Let's hope they aren't disappointed.
Latest Archived Broadcast

As enterprises steadily connect production equipment, transportation networks, environmentals, and other technologies, they will face the challenges of analyzing, digesting, and acting on volumes of new data. No, we won't throw a switch and suddenly have an Internet of Things, but it will evolve in the coming years, and it could pick up its early momentum in the enterprise space.
December 18th 2pm EST Thursday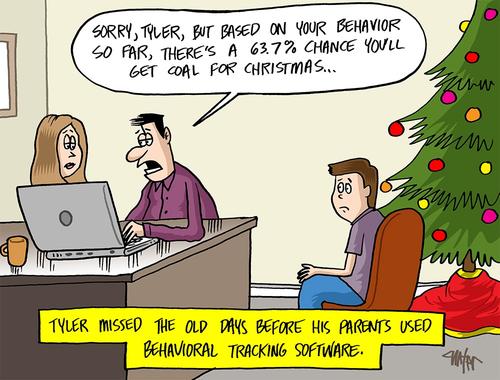 CARTOON ARCHIVE
A SAS Information Resource










MORE
Have a question or topic but don't want to write a blog? Post it on our readerboards and get feedback from the community!
Jamescon on
Spear-phishing — New holiday sport
Jamescon on
Spear-phishing — New holiday sport
MORE READERBOARDS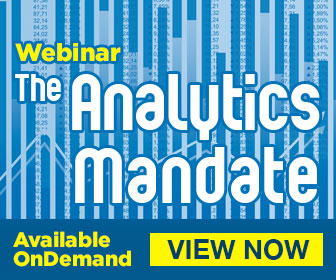 for the Business and IT Communities

Executive forums with additional hands-on learning opportunities offered around the world
Each ideal for practitioners, Business leaders & senior executives
On-demand Video with Chat

As retailers evolve toward an omnichannel environment, much of their success will depend on how effectively they use big-data and analytics.

Blog


LEADERS FROM THE BUSINESS AND IT COMMUNITIES DUEL OVER CRITICAL TECHNOLOGY ISSUES

The Current Discussion
The Issue:
Data visualization is an up-and-coming technology for businesses that want to deliver analytical results in a visual way, enabling analysts the ability to spot patterns more easily and business users to absorb the insight at a glance and better understand what questions to ask of the data. But does it make more sense to train everybody to handle the visualization mandate or bring on visualization expertise? Our experts are divided on the question.
The Speakers:
Hyoun Park, Principal Analyst, Nucleus Research; Jonathan Schwabish, US Economist & Data Visualizer
MORE POINT/COUNTERPOINT BLOGS