At Blue Cross and Blue Shield of North Carolina, Daryl Wansink uses predictive modeling to help curb unnecessary visits to emergency rooms.

With summer vacation time approaching, Robert uses SAS Graph to highlight some of the most surreal destinations in the US.
While it makes sense to search social media activity as part of background checks for federal job applicants, how that third-party data gets used and secured raises some concerns in Congress.
Consider this: Is knowledge in your organization created by technology or by the people associated with the organization? Bryan Beverly kicks off the discussion.
Speakers at this week's SAS Financial Services Forum addressed issues such a disruption, how to reach the Generation Y market, and the ever-present threat of financial crime.
A panel at the MIT Sloan CIO Symposium highlighted some examples of creative approaches to closing the talent gap, but it's time for more organizations and the educational system to follow the lead and innovate in how they find and develop tech and business talent.

A2 Conversations

Information Resources

CARTERTOONS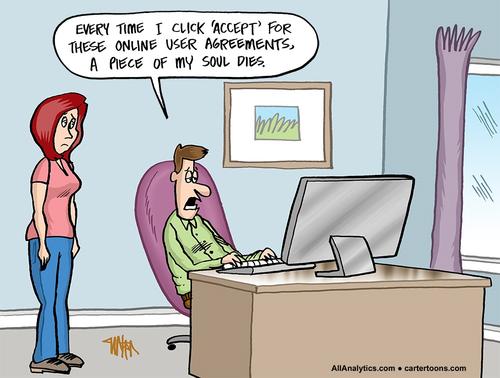 CARTERTOONS ARCHIVE

International Institute for Analytics Research Library

Quick Poll