At Blue Cross and Blue Shield of North Carolina, Daryl Wansink uses predictive modeling to help curb unnecessary visits to emergency rooms.

IBeacon and a new beacon protocol from Google are ushering new ways to enhance customer analytic strategies.
Our A2 Radio Show on Tuesday, September 1, kicks off a four-month focus on building and managing the enterprise analytics team.
Matching the right model with the right data in a big data world requires a careful balancing act.
Maybe it's time for analytics professionals -- those of you who seek the truth through data -- to take to the streets to lead the world in a quest for proper use of good data.
When it comes to managing and motivating employees too much data might be a bad thing. Maybe Amazon highlights the need for balancing data and gut decisions.

Radio Shows

Information Resources

Follow us on Twitter

SAS Best Practices & Training

Quick Poll

CARTERTOONS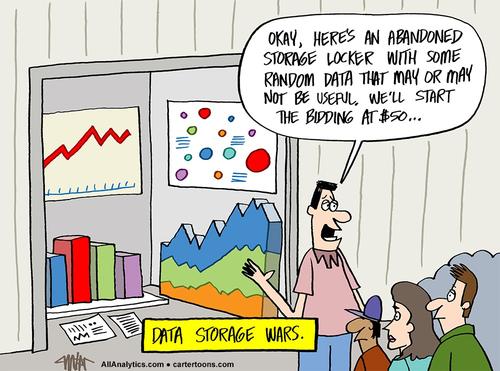 CARTERTOONS ARCHIVE

Like us on Facebook