The League of Analytic Heroes grants entry to its first female warrior, Predicta, known for her predictive prowess.


2
Diego Klabkan, analytics educator at Northwestern University, joins us on Monday, September 15, at 2:00 p.m. with questions to ask and other pertinent considerations for picking a degree program.

3
A geography professor's 25-year study of ants highlights why every now and then we have to take a long view of research and data analytics.

5
Researchers and clinicians need better data to supplement sketchy reports from the field about Ebola's spread.

2
The changing technology landscape and the data science skill shortage are helping to boost spending on analytics consulting and related services.

5
In its latest salary report, Burtch Works Executive Recruiting finds salaries for all levels of predictive analytics professionals are on the rise.
A SAS Information Resource










MORE
Latest Archived Broadcast

Tune in Tuesday, Sept. 9, at 3:00 p.m. ET, as we talk with Evan Stubbs, chief analytics officer for SAS Australia/New Zealand, about big data, big innovation, and enabling competitive differentiation through business analytics.
Today!
September 15th 2pm EDT Monday
October 15th 3pm EDT Wednesday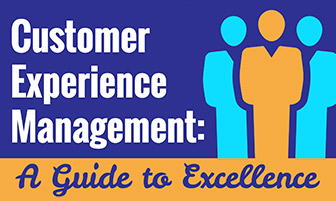 FULL INFOGRAPHIC | ARCHIVES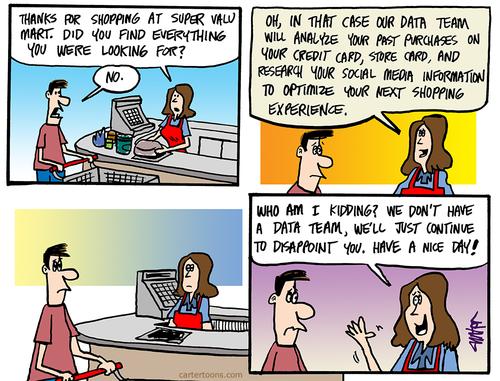 CARTOON ARCHIVE
Have a question or topic but don't want to write a blog? Post it on our readerboards and get feedback from the community!
magneticnorth on
Whew, that's a relief! Millennials actually reading...
MORE READERBOARDS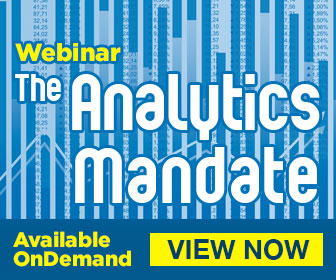 for the Business and IT Communities

Executive forums with additional hands-on learning opportunities offered around the world
Each ideal for practitioners, Business leaders & senior executives
On-demand Video with Chat

As retailers evolve toward an omnichannel environment, much of their success will depend on how effectively they use big-data and analytics.


Blog


LEADERS FROM THE BUSINESS AND IT COMMUNITIES DUEL OVER CRITICAL TECHNOLOGY ISSUES

The Current Discussion
The Issue:
Data visualization is an up-and-coming technology for businesses that want to deliver analytical results in a visual way, enabling analysts the ability to spot patterns more easily and business users to absorb the insight at a glance and better understand what questions to ask of the data. But does it make more sense to train everybody to handle the visualization mandate or bring on visualization expertise? Our experts are divided on the question.
The Speakers:
Hyoun Park, Principal Analyst, Nucleus Research; Jonathan Schwabish, US Economist & Data Visualizer
MORE POINT/COUNTERPOINT BLOGS