The League of Analytic Heroes grants entry to its first female warrior, Predicta, known for her predictive prowess.

Virtual reality and augmented reality technology could bridge the consumer-business gap in opening opportunities to display data in new ways.
There are new and exciting use cases for predictive analytics on the horizon for hotel organizations. As the industry as a whole grapples with big data, you can better come to terms with the data from the explosion of interaction points with our guests.
At last week's Gartner Symposium keynote, Gartner analysts put your job front and center for your whole company.
Imagine the possibilities if something like the Peeple app actually let us know how cranky we appear to others and they could rate us.
With income inequality a hot topic during election years, Robert goes to work on making graphs of income breakdowns easier to read.

Information Resources

Radio Shows

Follow us on Twitter

SAS Best Practices & Training

Quick Poll

CARTERTOONS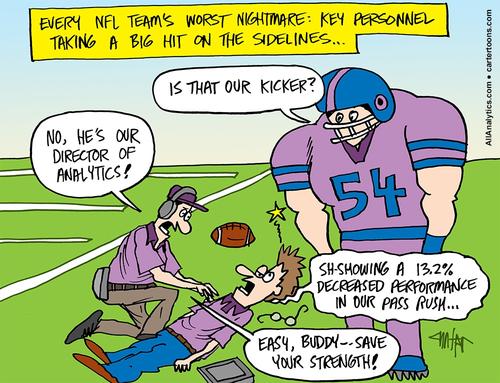 CARTERTOONS ARCHIVE

Like us on Facebook