Speaking at the recent SAS Global Forum Executive Conference, analytics executives, business experts, and SAS insiders explore what it means to build an analytics culture.

Maybe it's time for the analytics profession to unite under a single slogan that inspires quality and innovation, something that will help you avoid being one of those case studies where big data analytics went awry.
Email and survey communications company Emma shared 18 interesting facts and bits of advice for optimizing email marketing efforts.
In providing a summary of their two All Analytics Academy presentations, Ezmeralda Khalil and Steven Mills of Booz Allen Hamilton highlight the value of identifying the right talent needs, recruiting data scientists from business units, and not wasting time looking for unicorns.
Maps enhanced with SAS tools can show you where the foods in your Thanksgiving feast probably came from.
The Analytics Skills Gap Series continues with an interview with SunTrust Bank's Dudley Gwaltney discussing the need for advanced degrees, the value of understanding data management, and the data science job market in Atlanta.

Information Resources

Radio Shows

Follow us on Twitter

SAS Best Practices & Training

Quick Poll

CARTERTOONS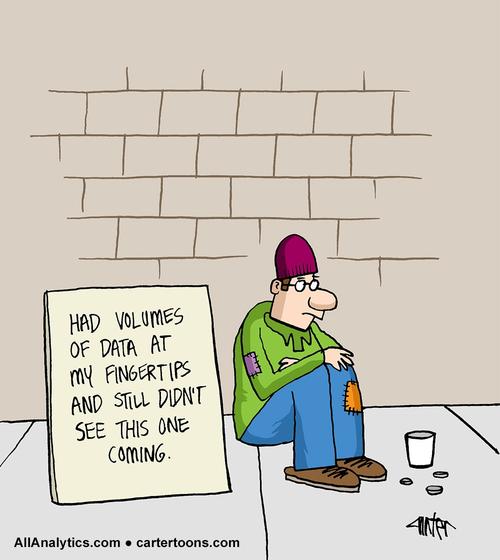 CARTERTOONS ARCHIVE

Like us on Facebook