Speaking at the recent SAS Global Forum Executive Conference, analytics executives, business experts, and SAS insiders explore what it means to build an analytics culture.

Streaming analytics, which is drawing an increasing amount of interest, helps enterprises by visualizing the business in real-time, cutting preventable losses, automating immediate actions, and detecting urgent conditions.
The Interop IoT Summit highlighted why it's time to break our image of the Internet of Things into multiple small chunks, so we don't confuse consumer IoT with what goes on at industrial sites and in the commercial world.
At the All Analytics Roundtable at the InformationWeek Elite 100 conference, IT and analytics executives emphasized why serving people ranks ahead of bottom-line results.
It's time to start asking ourselves questions about the role of technology -- particularly intelligent machines like robots -- in our lives and our jobs, including how we can evaluate the performance of our machines.
Tha SAS Health Analytics Virtual Forum airs in a few days. You can bet that "change" will be a frequently used term, just as it is in any reference to healthcare and the life sciences sector.

A2 Conversations

Information Resources

CARTERTOONS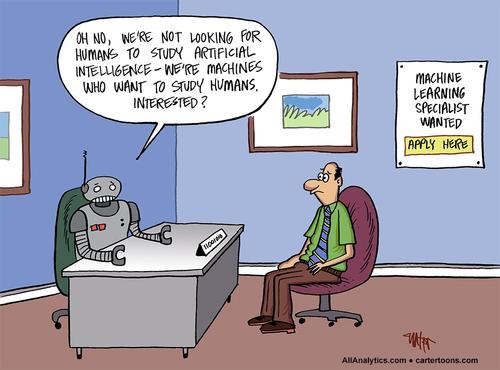 CARTERTOONS ARCHIVE

SAS Best Practices & Training

Quick Poll