W. Ed Hammond, Director of the Duke Center for Health Informatics, spoke from the recent 2014 SAS Global Forum Executive Conference about the data management challenges involved in healthcare today.

Cyber security continues to be an arms race as organizations race to protect against new kinds of attacks. Here's how analytics is making a difference.
Do algorithms and AI eliminate bias or do they encode the biases of models? New work on AI policies is designed to shine the light on the black box of model design and use.
HIPAA is supposed to protect the privacy of your medical information, but the sale of anonymized medical data and advances in analytics have made it possible for organizations to re-link your name to your private records.
Career prospects are hot for both data analytics pros and cyber security specialists. Now CompTIA is introducing a certification that combines these specialities to apply analytics to cyber security.
There has been plenty of talk about the need for a chief analytics officer or chief data officer. But do you ever wonder what they do for a living?

A2 Conversations

Information Resources

CARTERTOONS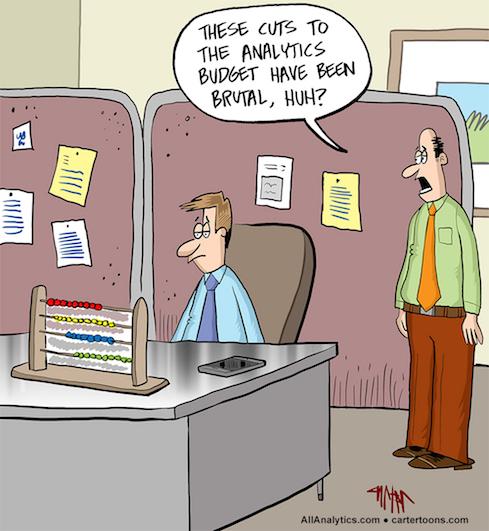 CARTERTOONS ARCHIVE

International Institute for Analytics Research Library

Quick Poll