The Obama Administration is looking at setting a showdown discussion for Do Not Track – but with so much focus on advertising, shouldn't analytics be part of the discussion? If so, how?

Keynoters at Strata+Hadoop made the most of 10-minute timeslots to get the audience thinking about new ideas and new approaches to decisions.
If a Cold War era knew how to identify western spies using key indicators, you probably have indicators that show what your customers are likely to do.
A visit to Strata + Hadoop validated the idea that the key reason Hadoop adoption seems slow is that the industry once again underestimated how tough an enterprise implementation can be.
Data from Gallup and Purdue University highlights graduate dissatisfaction with their bang for the educational buck, and how many of them are hamstrung for years by student debt.
Hotel chains are moving toward enabling guests to open their room doors and gain other benefits through smart phone apps.

Information Resources

Radio Shows

Follow us on Twitter

SAS Best Practices & Training

Quick Poll

CARTERTOONS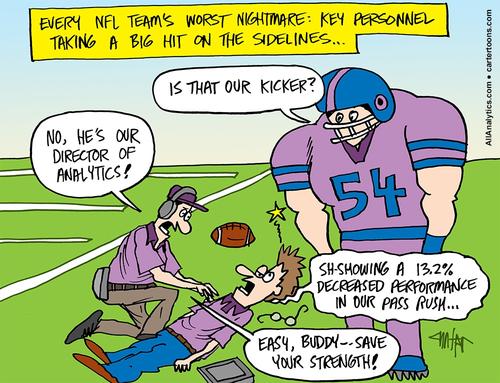 CARTERTOONS ARCHIVE

Like us on Facebook