Chicago's food truck ordinance holds a lesson in how data collection can be potentially harmful.

To understand data virtualization, start by imagining the chatter across the multiple channels at NASA's mission control center.
If consumers in China are moving toward machine-based purchasing, maybe that explains who is paying $150 for bottles of fresh British air.
Quantum physics and quantum computing could turn many of the core principles of analytics on their heads. Big becomes small. True becomes maybe. Predictability becomes unpredictability.
Take a step back and think about the dramatic changes in healthcare that data and analytics have driven or enabled. It isn't your grandmother's doctor with black bag on a housecall.
Analytics on the evolving smart grid take center stage next week at the Distributech 2016 conference in Orlando.

CARTERTOONS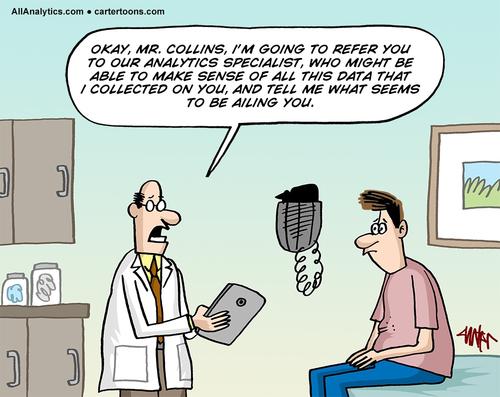 CARTERTOONS ARCHIVE

Information Resources

A2 Conversations

SAS Best Practices & Training

Quick Poll

Infographic