Mavericks owner Mark Cuban disparages Facebook, reminding us of the challenges facing social media marketers.

Professional sports leagues the NFL, NHL, NBA, and MLB are all leveraging analytics and IoT in their efforts to improve the games. Here's an overview.
What makes March Madness basketball data analytics even better? A great visualization.
Monetizing Your Data authors Andrew Wells and Kathy Chiang join A2 radio to discuss the trouble with today's analytics programs and how to fix them.
Data governance is the secret infrastructure behind organizations that successfully leverage analytics to add value. Here's a closer look.
How the National Hockey League is using sensors and predictive analytics to learn more about fans and game play.

A2 Conversations

Information Resources

CARTERTOONS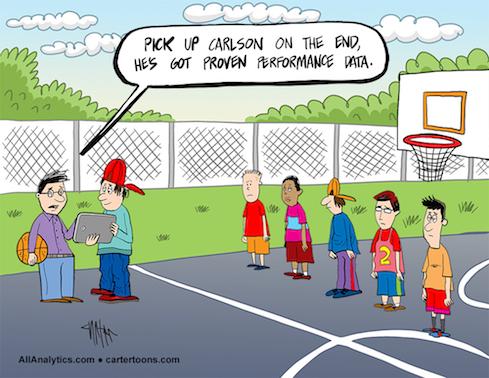 CARTERTOONS ARCHIVE

International Institute for Analytics Research Library