An alliance between Good Relations and Schema.org leads to better semantic search and provides a glimmer of hope for big-data analytics.

Use of SAS Proc Print enables a graphic presentation of the popularity of the US national parks with easy access for the viewer.
Jon Carter's latest cartoon should hit home with everyone who has faced that "agree" button for a piece of software or a website.
The new SAS 360 Discover provides marketers with new views into the activities of their valued customers.
A mom can provide a lesson in life-long learning, and the growing number of analytics programs in universities help to support that need to learn.
Amazon's emphasis on the Internet of Things in its strategic moves demonstrates how web analytics is no longer just about the web.

A2 Conversations

Information Resources

CARTERTOONS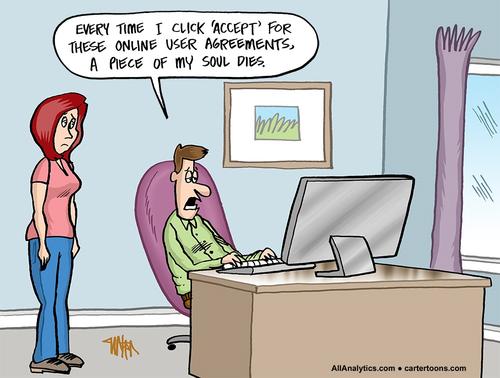 CARTERTOONS ARCHIVE

International Institute for Analytics Research Library

Quick Poll