SAS Global Forum, a user extravaganza, kicks off April 23, and Tricia's fired up for it.

An awesome visualization of World War II deaths provides insight into what global war means while also shedding light on how relatively lucky we are today.
Data quality and avoiding inconsistencies is directly tied to normalization of data in a database.
As our current All Analytics Quick Poll highlights, there's proof that even analytics projects that hold hard-to-quantify goals are providing organizations with real-world benefits.
Organizations that are considering outsourcing options for their analytics initiatives need to take a critical look and plan carefully. Many companies find themselves opting for only limited outsourcing.
With summer vacation time approaching, Robert uses SAS Graph to highlight some of the most surreal destinations in the US.

A2 Conversations

Information Resources

CARTERTOONS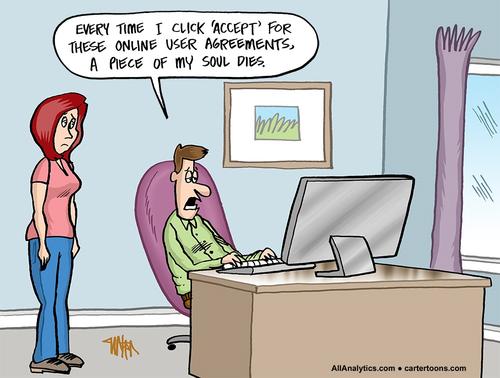 CARTERTOONS ARCHIVE

International Institute for Analytics Research Library

Quick Poll