When selecting an executive sponsor for critical business intelligence projects, think of someone with traits like Santa Claus to gain the approval you need. Happy holidays!

Predictive analytics and the benefits they can bring to an organization are on tap for All Analytics Radio, Tuesday, June 28, at 2 pm.
Artificial intelligence technology is at a point where enterprises have to start trusting it more often for decision making, according to an AI expert from PwC.
As All Analytics marks its five-year anniversary as an information source for those working with analytics, it's time to recognize the real pioneers in advancing analytics in our lives, you the analytics pro.
A fresh look at big data. It's time to apply "big" not just to the data, but to the model, quality, and variety.
SAS tools help to highlight the voter movement away from the two main political parties in the US and toward independent status.

A2 Conversations

Information Resources

CARTERTOONS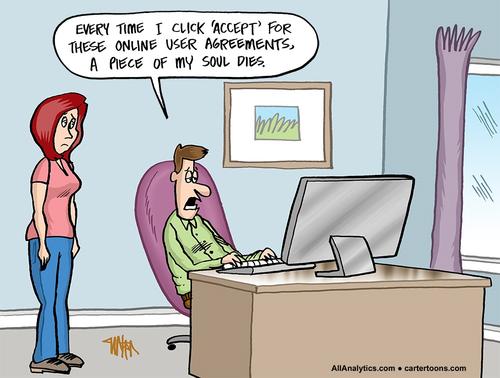 CARTERTOONS ARCHIVE

International Institute for Analytics Research Library

Quick Poll