A BI tool may not feel as if it belongs to the customer unless it has its logos and corporate colors on it.

In a new twist on the chicken or egg question, can a company find success without analytics talent, or find talent without being successful?
Big data and the Internet of Things are both driving and addressing change in the utility sector.
A key to developing a new young analytics workforce is putting analytics technology into perspective in a business sense, as students at Tongji University are learning.
Join All Analytics Radio today when CenturyLink's Chief Science Officer Manav Misra discusses how to assemble and manage a top analytics team.
The costs of modernization and a move to data-driven decision making aren't minor, but there are a couple of ways to make an infrastructure upgrade work for your company.

Information Resources

Radio Shows

Follow us on Twitter

SAS Best Practices & Training

Quick Poll

CARTERTOONS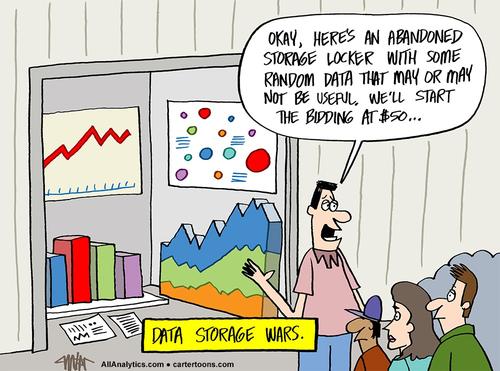 CARTERTOONS ARCHIVE

Like us on Facebook