We catch up with Kerem Tomak, VP Marketing Analytics at Macys.com, at the National Retail Federation Conference in NYC.


0
What would be your wish list for the analytics community?

4
The predictions for 2015 from experts polled by InforamtionWeek: Big data gets real next year, as does the Internet of Things.

4
A Gartner blog highlights a consideration -- call it a concern -- that all big-data analytics teams and their clients should keep in mind about including related and supporting departments in their initiatives.

3
Join the editors and Pierre DeBois for a Google Hangout on Friday, Dec. 19, at 2:00 p.m. ET.

1
Join us today at 2:00 p.m. EST when Curtis Franklin and Jim O'Reilly take a deep look at the best infrastructure for your analytics applications.
Latest Archived Broadcast

The analytics infrastructure you choose has a major impact on analytics performance. Join us as we talk to Jim O'Reilly about choosing the best infrastructure for your needs.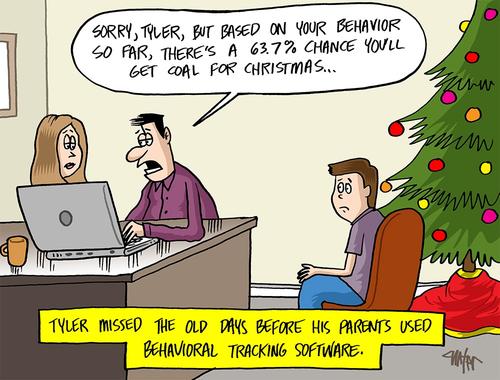 CARTOON ARCHIVE
A SAS Information Resource










MORE
Have a question or topic but don't want to write a blog? Post it on our readerboards and get feedback from the community!
MORE READERBOARDS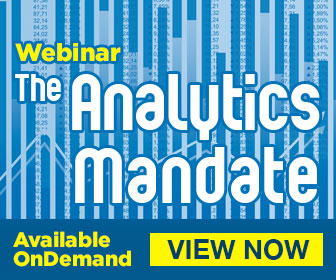 for the Business and IT Communities

Executive forums with additional hands-on learning opportunities offered around the world
Each ideal for practitioners, Business leaders & senior executives
On-demand Video with Chat

As retailers evolve toward an omnichannel environment, much of their success will depend on how effectively they use big-data and analytics.

Blog


LEADERS FROM THE BUSINESS AND IT COMMUNITIES DUEL OVER CRITICAL TECHNOLOGY ISSUES

The Current Discussion
The Issue:
Data visualization is an up-and-coming technology for businesses that want to deliver analytical results in a visual way, enabling analysts the ability to spot patterns more easily and business users to absorb the insight at a glance and better understand what questions to ask of the data. But does it make more sense to train everybody to handle the visualization mandate or bring on visualization expertise? Our experts are divided on the question.
The Speakers:
Hyoun Park, Principal Analyst, Nucleus Research; Jonathan Schwabish, US Economist & Data Visualizer
MORE POINT/COUNTERPOINT BLOGS