Adele Sweetwood, vice president at SAS Americas Marketing & Support, explains why analytics isn't just a hot topic for marketers but is intertwined with everything they do.

Amazon's emphasis on the Internet of Things in its strategic moves demonstrates how web analytics is no longer just about the web.
An awesome visualization of World War II deaths provides insight into what global war means while also shedding light on how relatively lucky we are today.
Data quality and avoiding inconsistencies is directly tied to normalization of data in a database.
As our current All Analytics Quick Poll highlights, there's proof that even analytics projects that hold hard-to-quantify goals are providing organizations with real-world benefits.
Organizations that are considering outsourcing options for their analytics initiatives need to take a critical look and plan carefully. Many companies find themselves opting for only limited outsourcing.

A2 Conversations

Information Resources

CARTERTOONS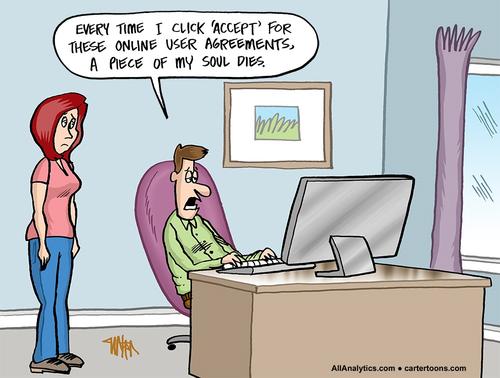 CARTERTOONS ARCHIVE

International Institute for Analytics Research Library

Quick Poll