At Strata/Hadoop World 2013, Cloudera CEO Tom Reilly discusses the new Enterprise Data Hub offering, explaining how it works with Hadoop, how it creates a single repository of full-history and full-fidelity data, and how it exposes that data to all users interested in exploratory analytics.

Fabian Pascal explores the question of whether the relational model represents science.
Your analytics initiative might be just enough to elevate your organization into the InformationWeek Elite 100 list of the most innovative users of information technology.
For hotels personalization requires teamwork across the diverse marketing, operations, and revenue management groups.
Maybe it's time for the analytics profession to unite under a single slogan that inspires quality and innovation, something that will help you avoid being one of those case studies where big data analytics went awry.
Email and survey communications company Emma shared 18 interesting facts and bits of advice for optimizing email marketing efforts.

Information Resources

Radio Shows

Follow us on Twitter

SAS Best Practices & Training

Quick Poll

CARTERTOONS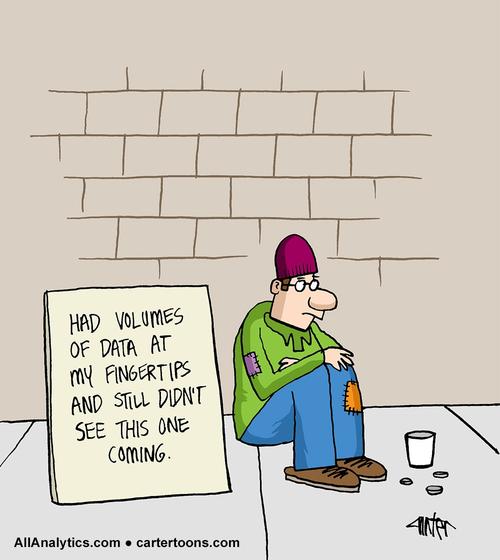 CARTERTOONS ARCHIVE

Like us on Facebook