Wayne Thompson, manager of SAS Data Sciences Technologies, delivers a fascinating preview demonstration of SAS Visual Statistics, a tool that enables fast and flexible modeling against massive datasets on the fly. Visual Statistics will be made generally available in March, but you can see it here first.

A mom can provide a lesson in life-long learning, and the growing number of analytics programs in universities help to support that need to learn.
Amazon's emphasis on the Internet of Things in its strategic moves demonstrates how web analytics is no longer just about the web.
An awesome visualization of World War II deaths provides insight into what global war means while also shedding light on how relatively lucky we are today.
Data quality and avoiding inconsistencies is directly tied to normalization of data in a database.
As our current All Analytics Quick Poll highlights, there's proof that even analytics projects that hold hard-to-quantify goals are providing organizations with real-world benefits.

A2 Conversations

Information Resources

CARTERTOONS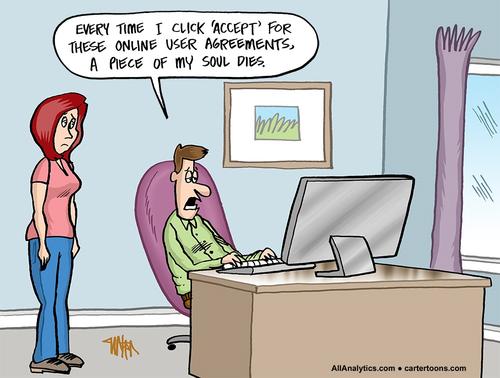 CARTERTOONS ARCHIVE

International Institute for Analytics Research Library

Quick Poll