Date:
Thursday, March 14, 2013
Time:
11:00 am PT/2:00 pm ET
Overview:

Speakers
In this live webinar, the speakers will present findings from the recent global study they co-authored, "From Value to Vision: Reimagining the Possible with Data Analytics." In their study, they identified leaders of the analytics revolution they call "Analytical Innovators." These companies share a distinctive orientation toward data and analytics that includes three key characteristics: a widely shared belief that data is a core asset; more effective use of more data for faster results; and support for analytics by senior managers who embrace new ideas and are willing to shift power and resources to those who make data-driven decisions.
The webinar will provide an in-depth look at Analytical Innovators. You'll get tips on:
Engendering the beliefs, practices, and outcomes characteristic of Analytical Innovators
Enabling the success factors required to excel in today's analytics revolution
Creating a framework that shows how your company -- regardless of analytical sophistication -- can become more like Analytical Innovators
Succeeding in action, with examples from Kaiser Permanente, Netflix, eBay, PepsiCo, and other leaders in analytics and big-data
David Kiron, Executive Editor, MIT Sloan Management Review
Prior to MIT SMR, David was a senior researcher at Harvard Business School and a research associate at the Global Development and Environment Institute at Tufts University. Kiron holds a PhD in philosophy from the University of Rochester and a BA from Oberlin College.
close this window
Renee Boucher Ferguson, Contributing Editor, MIT Sloan Management Review
Ms. Ferguson has held senior research analyst roles at Edison Group and Kennedy Consulting, Research & Advisory, where her research focused on the intersection of CRM, Business Intelligence and social media. She also spent eight years as a Senior Writer with Ziff Davis Media covering enterprise technology, including enterprise applications, cloud computing, middleware and infrastructure.
close this window
Pamela Prentice, Chief Research Officer, SAS
Pamela Prentice has over 30 years of experience in the field of market research in the corporate arena and as a college professor. As the Chief Research Officer for SAS, she focuses on researching current practices in information management and the use of business analytics. She specializes in deriving insights from qualitative and quantitative information to help address key business issues.
close this window


Webinar Archive Registration
To register for this webinar, please complete the form below. Take care to provide all required information (indicated in
red
). Press
Register
to complete your registration. If you have already registered for our site or for one of our webinars, you may
login
to register without re-entering your information.

Effective use of models help us execute on our thoughts, and there are tools to enable each part of the process, except for what our imagination brings to the game.
Maryanne Schretzman, executive director of the New York City Center for Innovation through Data Intelligence (CIDI), discusses why analytics professionals would want to work in an organization that is devoted to helping people live better lives.
Robert explores new ways to highlight the dental issues of the US elderly population.
Judging enterprise interest in analytics calls for a new metric that looks beyond what companies spend on hardware, software, and services.
Predictive analytics have been proving their worth in the retail sector, with examples showing showing the sector how predictive analytics can blend with industry experience in decision making.

VIDEO BLOGS

Quick Poll

Radio Shows

Information Resources

Infographic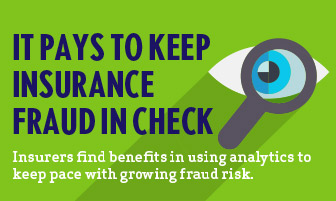 While 97% of insurers say that insurance fraud has increased or remained the same in the past two years, most of those companies report benefits from anti-fraud technology in limiting the impact of fraud, including higher quality referrals, the ability to uncover organized fraud, and improve efficiency for investigators.

Follow us on Twitter

SAS Best Practices & Training

Like us on Facebook

CARTERTOONS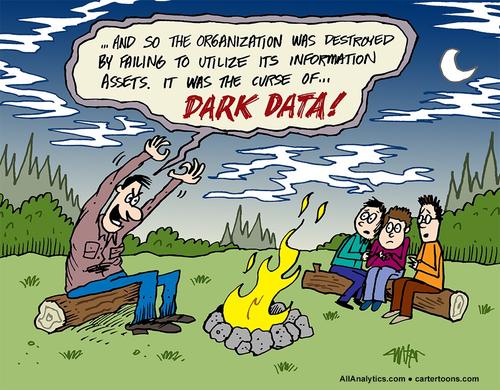 CARTERTOONS ARCHIVE