Date:
Thursday, March 14, 2013
Time:
11:00 am PT/2:00 pm ET
Overview:

Speakers
In this live webinar, the speakers will present findings from the recent global study they co-authored, "From Value to Vision: Reimagining the Possible with Data Analytics." In their study, they identified leaders of the analytics revolution they call "Analytical Innovators." These companies share a distinctive orientation toward data and analytics that includes three key characteristics: a widely shared belief that data is a core asset; more effective use of more data for faster results; and support for analytics by senior managers who embrace new ideas and are willing to shift power and resources to those who make data-driven decisions.
The webinar will provide an in-depth look at Analytical Innovators. You'll get tips on:
Engendering the beliefs, practices, and outcomes characteristic of Analytical Innovators
Enabling the success factors required to excel in today's analytics revolution
Creating a framework that shows how your company -- regardless of analytical sophistication -- can become more like Analytical Innovators
Succeeding in action, with examples from Kaiser Permanente, Netflix, eBay, PepsiCo, and other leaders in analytics and big-data
David Kiron, Executive Editor, MIT Sloan Management Review
Prior to MIT SMR, David was a senior researcher at Harvard Business School and a research associate at the Global Development and Environment Institute at Tufts University. Kiron holds a PhD in philosophy from the University of Rochester and a BA from Oberlin College.
close this window
Renee Boucher Ferguson, Contributing Editor, MIT Sloan Management Review
Ms. Ferguson has held senior research analyst roles at Edison Group and Kennedy Consulting, Research & Advisory, where her research focused on the intersection of CRM, Business Intelligence and social media. She also spent eight years as a Senior Writer with Ziff Davis Media covering enterprise technology, including enterprise applications, cloud computing, middleware and infrastructure.
close this window
Pamela Prentice, Chief Research Officer, SAS
Pamela Prentice has over 30 years of experience in the field of market research in the corporate arena and as a college professor. As the Chief Research Officer for SAS, she focuses on researching current practices in information management and the use of business analytics. She specializes in deriving insights from qualitative and quantitative information to help address key business issues.
close this window


Webinar Archive Registration
To register for this webinar, please complete the form below. Take care to provide all required information (indicated in
red
). Press
Register
to complete your registration. If you have already registered for our site or for one of our webinars, you may
login
to register without re-entering your information.


0
The pontiff's leadership style could apply to leaders in any position.

0
In a recent report culled from interviews with 18 federal cyber-security and big-data experts, a picture that's equal parts uncertain and hopeful emerges.

18
Quants recruiter Burtch Works finds data scientists earn from $80,000 to more than $230,000, depending on years of experience and other factors.

4
Our readership showed a marked preference for SAS analytics software, with 70% using it exclusively or in combination with other tools.

13
Conversation analytics looks for specific phrases in customer-service calls and ranks the caller and the agent on numerous metrics.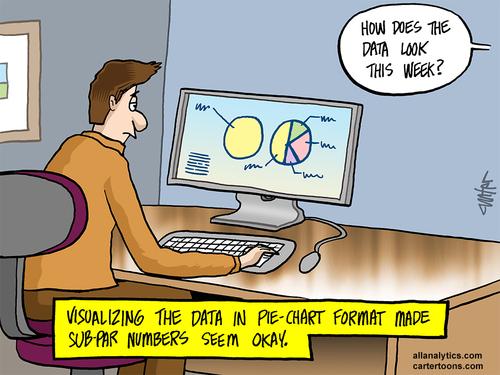 CARTOON ARCHIVE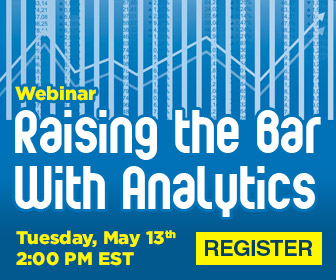 Latest Archived Broadcast

Thought-leader Tom Davenport explains why you and your company need to recognize big data's importance.
April 29th 2pm EDT Tuesday

Have a question or topic but don't want to write a blog? Post it on our readerboards and get feedback from the community!
MORE READERBOARDS
On-demand Video with Chat

As retailers evolve toward an omnichannel environment, much of their success will depend on how effectively they use big-data and analytics.
for the Business and IT Communities

Executive forums with additional hands-on learning opportunities offered around the world
Each ideal for practitioners, Business leaders & senior executives


Blog


LEADERS FROM THE BUSINESS AND IT COMMUNITIES DUEL OVER CRITICAL TECHNOLOGY ISSUES

The Current Discussion
The Issue:
Data visualization is an up-and-coming technology for businesses that want to deliver analytical results in a visual way, enabling analysts the ability to spot patterns more easily and business users to absorb the insight at a glance and better understand what questions to ask of the data. But does it make more sense to train everybody to handle the visualization mandate or bring on visualization expertise? Our experts are divided on the question.
The Speakers:
Hyoun Park, Principal Analyst, Nucleus Research; Jonathan Schwabish, US Economist & Data Visualizer
MORE POINT/COUNTERPOINT BLOGS